Guest post by Alex Johnson
Fleur Lombard was the first woman firefighter to be killed in action in Britain since World War II. When she joined Avon Fire Brigade in November 1993, she was one of only eight women employed by the brigade.
On Thursday 4 February 1996, Avon Fire Brigade was called to reports of a serious fire at a supermarket. On duty and called to the incident, Fleur was searching for "persons reported" when she was caught in a flashover. Tragically, she lost her life on the scene at just 21 years old. There's no doubt that Fleur would have had a truly wonderful career ahead of her, after being awarded the Silver Axe for being the top recruit in her training school.

Fleur's legacy lives on in the charitable Fleur Lombard Bursary Fund. Funds which help advance the education of junior members of the fire service by enabling them to travel and study fire service related issues at other fire brigades in the UK or worldwide.

We're honoured to invite you to read below, a very personal and touching tribute to Fleur by Alex Johnson, Women in the Fire Service UK Board member, and Chief Fire Officer at South Yorkshire Fire and Rescue Service.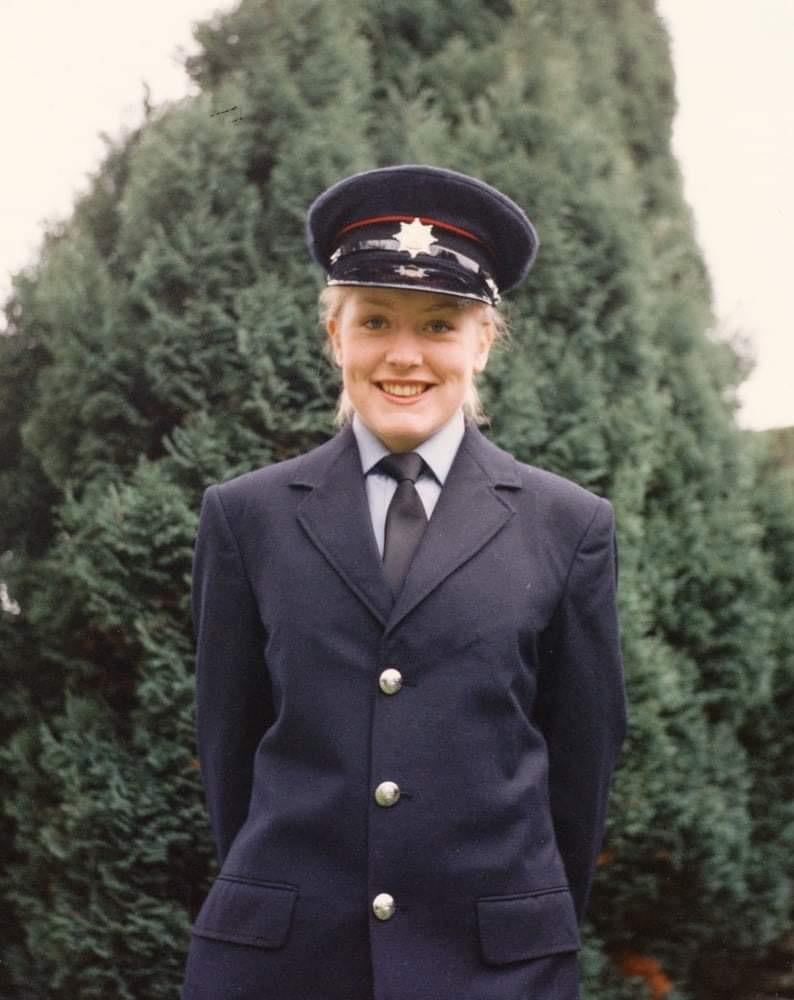 There are many dates which stick in my mind and in my heart, the birthday of my daughter; my wedding day; the birthdays of my parents and family; the day I joined the fire and rescue service; the day I was promoted to Chief Fire Officer; and sadly, the date that Fleur Lombard, a firefighter, was killed on duty. She was the first woman firefighter to die in peace time, at just 21 years old.
I met Fleur in 1993, she was on her firefighter training course and I was on my end of probation assessment. We sat chatting in the Half Moon pub. I remember thinking how bubbly she was, excited to be starting her career in the Derbyshire fire service. We talked about how much we would have to look forward to as we started our 30-year service.
Fleur left Derbyshire in 1993 to realise her dream to be a Wholetime Firefighter with Avon Fire and Rescue Service. I looked forward to catching up with her, sharing our news about our lives and loves. It was no surprise to hear that she had been awarded the Silver Axe Award for being the most outstanding recruit at training school.
Then came the dreadful news on Sunday 4th February 1996. Whilst fighting a deliberate fire in Staple Hill, Fleur was killed. She had been inside the building when caught in a flashover, and she lost her life tackling the inferno. Tragically, her hopes and dreams, and that of her family and friends was extinguished.
After the fire, Fleur's Dad came to my fire station because he wanted to spend some time with a watch, I'm guessing to experience an aspect of her life and to be closer to her. I'm still in touch with her Mum and Dad (Roger and Jane) through Fleur's sister Bex. And it's this anniversary when my thoughts and prayers are with them and Fleur again.

I hope that the posthumous award of the Queen's Gallantry Medal (QGM) award, the bursary fund set up for young people, and with the naming of a Great Western Railway train in her honour — her bravery, enthusiasm, sacrifices and the impact she had, will live on forever. I truly hope so, for Fleur was a bubbly, bright, benevolent and brilliant flower for whom firefighting was a passion, and her life.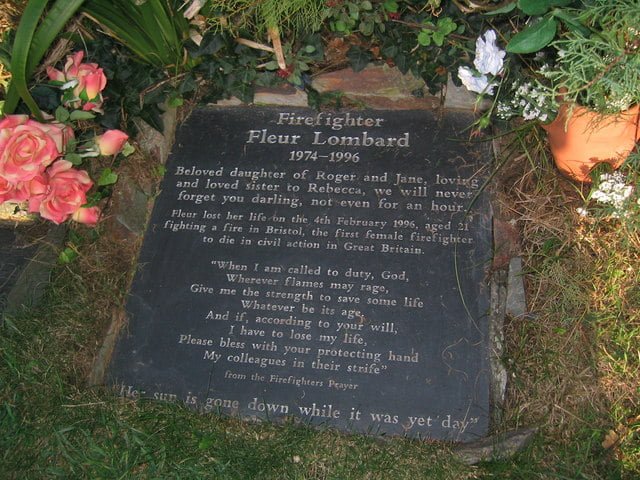 In closing this tribute to Fleur, I remember the Firefighters Prayer which I read at her funeral:
When I am called to duty, God,
Wherever flames may rage,
Give me strength to save a life,
Whatever be its age.
And if according to your will,
I have to lose my life,
Please bless with your protecting hand
My colleagues in their strife.'



Rest in Peace Fleur – we will never forget you and your sacrifice.

Alex