Executive Members
Divine Zake – Communications
Divine joined the London Fire Brigade in March 1996 as a temp, becoming permanent in May 1997.  She's had various jobs in the London Fire Brigade, in 2015 joined the Resource Management Team in the role of RMC Team Supervisor.  In September 2017 she received her 20 years Long Service Certificate.
She maintains she put her hand up by accident when they were voting in Executive Members and that's how she got the role in the WFS – now it's a role that she couldn't possibly see herself giving up! She realised how important it was to have WFS when she was supported through a very difficult part of her life.  Being a part of WFS has given her chance to flourish and support other members, and inspired her to get rid of the so called divide between different occupational groups.  WFS has helped her celebrate lots of wonderful things in life such as promotions and the birth of her grandsons.
Her role as Communications/Merchandise Officer has boosted her confidence and has given her the chance to enhance people and social media skills.  Divine is the RMC/Control Rep but has also had active roles in other Support Groups not only in the London Fire Brigade but also in partnership with other partners in the GLA – which has included being part of the team which run the LGBT Leadership Programme in conjunction with Transport for London and the London Ambulance Service.
Some of her hobbies include juicing, dancing, walking with friends, hula hooping, trying to beat personal bests on the Nintendo Wii and reading.
Sara Hall – Positive Action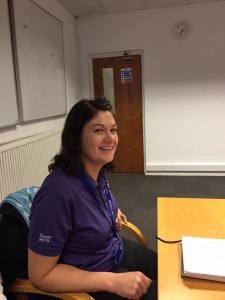 Sara joined West Midlands Fire Service January 2006. She recently moved into the role of operational Crew Commander at West Bromwich.
She has been involved in Women in the Fire Service since 2007 and loves being part of a great group of women.
She is currently the Positive Action Lead within WFS. She lives in Worcester with her son and enjoys open water swimming, mountain biking and baking cakes.
Lynsey McVay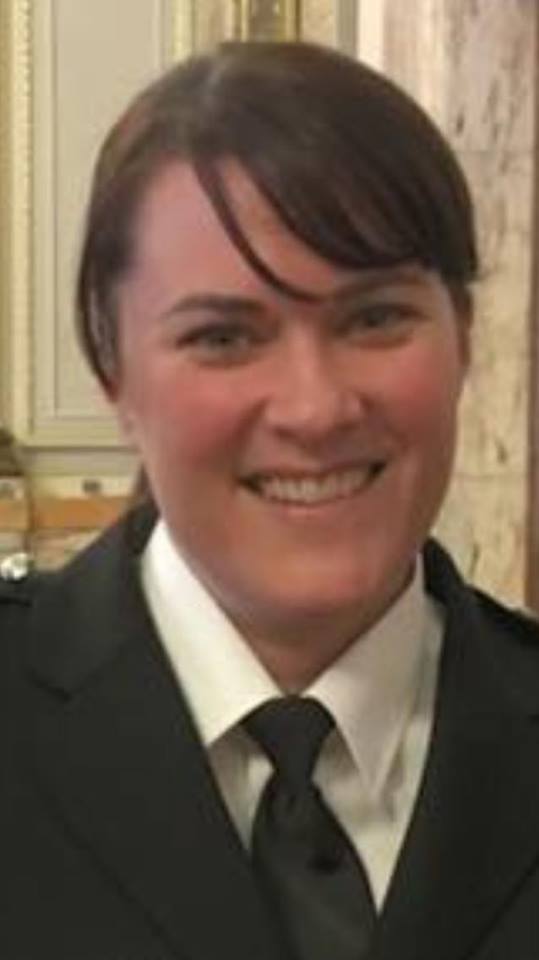 Co-opted Members
Jenny Hill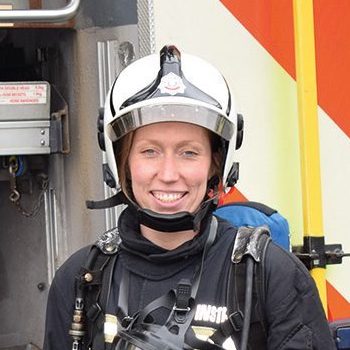 Jenny Hill is a Watch Commander in West Midlands Fire Service, currently working in Research and Development. Jenny has served operationally in two UK Fire Services.
Having spent three years seconded to the Fire Service College, Jenny has extensive instructional experience working in Breathing Apparatus, Fire Behaviour and Road Traffic Collision, and has trained firefighters from both the UK and overseas. With additional experience in overseas deployments, she has a background in improving capabilities in developing countries and those with limited infrastructure.
Jenny is part of the National Executive Committee of Women in the Fire Service UK, particularly around the planning and delivery of their annual 3-day training event. She was awarded the Silver Award for services to the organisation.
Prior to joining the Fire Service, Jenny was a professional expedition leader and expedition operations manager, and has both led and provided support to operations in challenging environments worldwide; this also involved working in partnership with NGOs and INGOs.
Outside of work, Jenny enjoys the outdoors and competes in endurance sports events. She has completed the Marathon des Sables and multiple Ironman races, including the Ironman World Championships in Hawaii.
Regional Representatives
Wales – Hannah Lodder (Mid & West Wales FRS)
Hannah joined Gloucestershire Fire and Rescue Service in 1998, she worked in Warwickshire as a Leading firefighter, Hereford and Worcester as a Leading fire fighter, Watch Commander and Fire fighter in Business fire safety, Operational Intervention and on station. She moved to Mid-West Wales on a secondment in 2015 as a fire fighter and then been seconded to the Strategic Risk Review Team as a Communication and Engagement Advocate.
She has been involved in Women in the Fire Service for many years and feels it is great to have support and to be part of a great group of women. Her currently role is Wales Regional reps within WFS.
London – Serena Benassi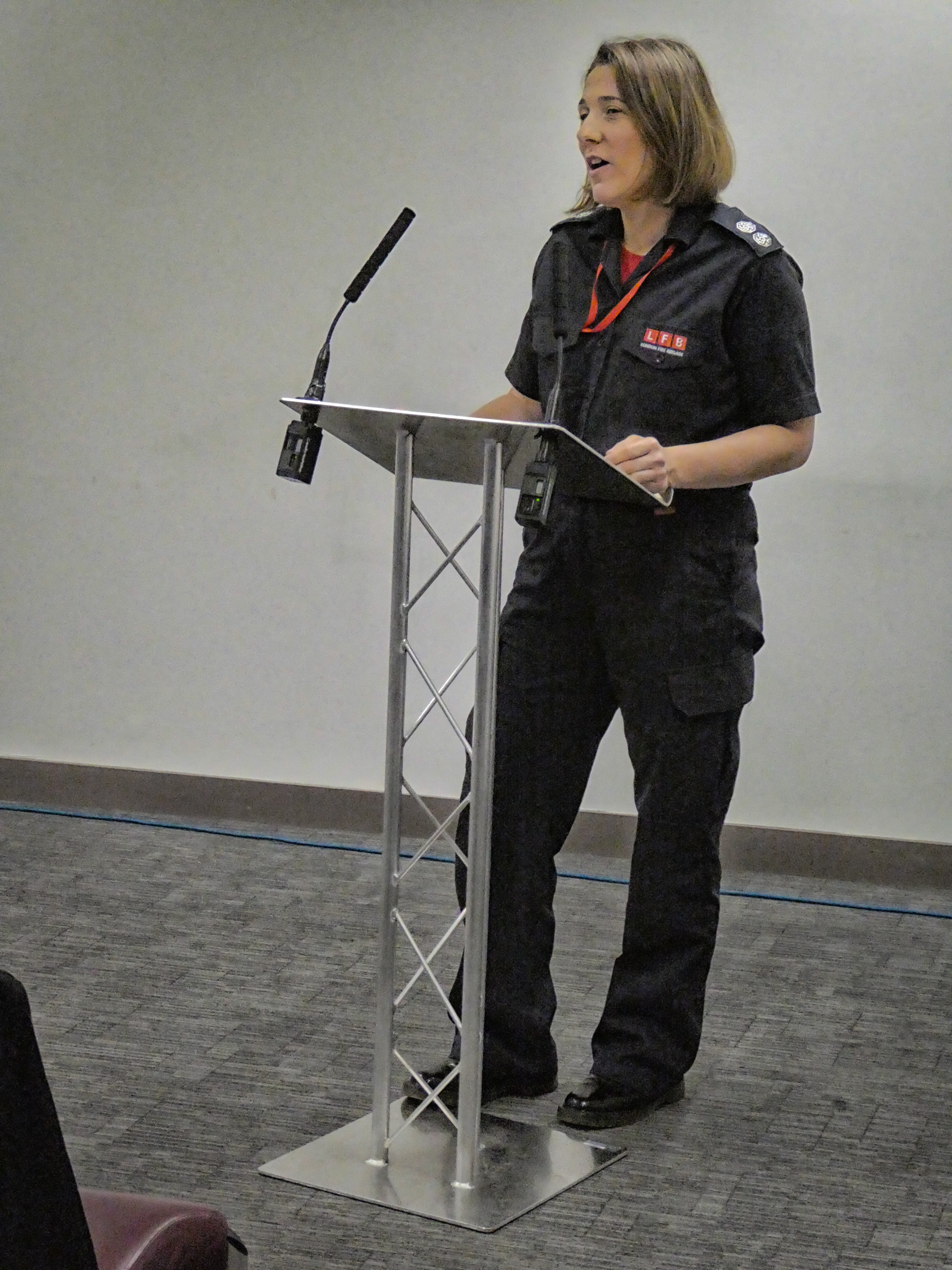 Serena joined the London Fire Brigade as a Firefighter in 2001 and has been the WFS Regional Rep for London for several years, having started as Operational Rep in 2003.
she believes strongly in social responsibility and has worked on initiatives like the Juvenile Fire-setters Intervention Scheme (JFIS), the Local Intervention Fire Education team (LIFE) and Outreach and is now working toward a Level 5 qualification in coaching and mentoring. Serena has had opportunity to work in some LFB teams including the Command Units, Incident Command Policy, and Strategy and Inclusion and is currently a Watch Manager at Dowgate Fire Station in the City of London.
As a peer support volunteer with Breast Cancer Care and cheerleader to the WFS ethos, she is always available for a friendly chat!