Dany Cotton QFSM – Patron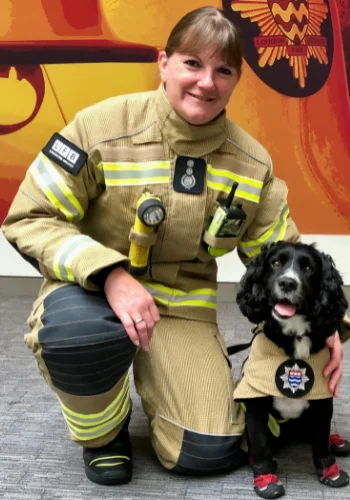 Dany joined the Fire Service aged 18, after leaving college in 1988. She attained her first rank of promotion after serving seven years as an operational firefighter. She served at several fire stations in different roles over the years and following an initial interim period, was the Commissioner of London Fire Brigade from 2017 to 2019. She was the first woman to hold this position.
She has been involved with WFS since 1998 and became Chair in 2013. Some of the highlights of her career include being awarded the Queen's Fire Service Medal in the New Year Honours list in 2004; being named as Public Servant of the Year in 2002; being the winner of the First Women Award in the category of the Public Sector 2014 and the Most Influential Woman in Fire in 2015.
Outside of work her hobbies include mountain biking, fitness training, skiing and watching British Touring Cars.

Dany became an official in Patron in June 2019, after resigning as a Director.
Alex Johnson QFSM – Patron and Director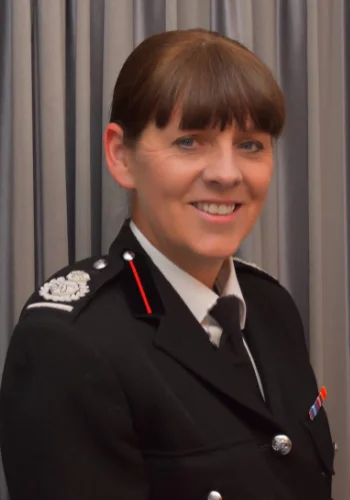 Alex joined Derbyshire Fire & Rescue Service as a firefighter in 1992, serving at both rural and city centre stations across the county. She rose to the rank of Area Manager, leading the service's prevention, protection and inclusion work.
She has worked at the service's training centre, both as breathing apparatus instructor and group manager, and is a fully qualified fire protection officer. She served with Derbyshire Fire & Rescue for more than 25 years.
Alex joined South Yorkshire Fire & Rescue as Assistant Chief Fire Officer in 2017, before being promoted to Deputy Chief Fire Officer. She was appointed Chief Fire Officer of South Yorkshire Fire & Rescue in January 2020. Alex was named the 'most influential woman in fire' by FIRE magazine in 2019 and awarded the Queen's Fire Service Medal in 2021.
She has been a member of WFS for many years and previously been the women's representative for the Fire Brigades Union in Derbyshire. Supporting women and enabling them to reach their full potential is something she has always been passionate about.

Alex became an official in Patron in June 2022, and is also a Director.