Jules King QFSM – Chair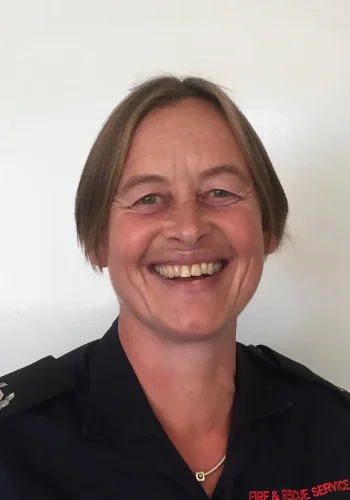 Jules works for East Sussex Fire & Rescue Service (ESFRS) and is the Assistant Director for People Services. She is also the Chair of Women in the Fire Service UK (WFS).

She has been involved with WFS for nearly two decades and before that regularly attended the WFS conferences organised at the Fire Service College and other Services. She also attended the very first 'Networking Women in the Fire Service' conference in 1996.

Jules joined the Fire and Rescue Service in 1994, originally being posted to Eastbourne Fire Station. Since then she has worked at various locations across the county in different roles.

In 2002, she was promoted to Station Manager and then appointed as the Borough Commander for Hastings in 2006. Jules has undertaken a number of roles at Group Manager including Borough Commander, Lead Fire Investigation Officer for the Service and Command and Operational Training Manager. In 2016 Jules took position as Group Commander for Hastings and Rother. Jules was promoted to Assistant Director of Safer Communities in September 2020, and secured a permanent Area Manager position in July 2021.

Jules received the Queen's Fire Service Medal in 2020 for distinguished service.

Away from work, she loves being outdoors and spending many happy hours on the South Downs with her family. She is a keen football fan, and enjoys running and cycling. She is also part of a gender inclusion network in East Sussex which supports and compliments the work of WFS.
Caroline Anderson QFSM – Vice Chair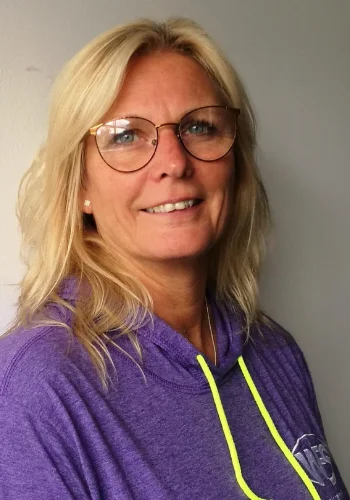 Caroline joined Devon and Somerset Fire & Rescue Service as an on-call firefighter in 2004 and soon realised she had found a career she loved, even if a little late aged 38.

She has gained much experience in the fire service including community safety, with a particular passion for road safety education, protection, firesetter intervention and staff support. In 2010 she secured a secondment at headquarters in the equality and diversity department.
Her first undertaking with the organisation was attending the Networking Women in the Fire Service training and development event in Newcastle. Inspired by the enthusiasm and professionalism of the women she met there, she joined as a Regional Representative and hasn't looked back since. She is currently Recruitment and Retention Officer for Devon & Somerset Fire Service. Caroline was recognised with a Queen's Fire Service Medal for Distinguished Service in 2017.
Caroline lives in North Devon with her cats and her favourite pastimes are walking in the countryside, cooking, eating and watching rugby.
Alex Johnson QFSM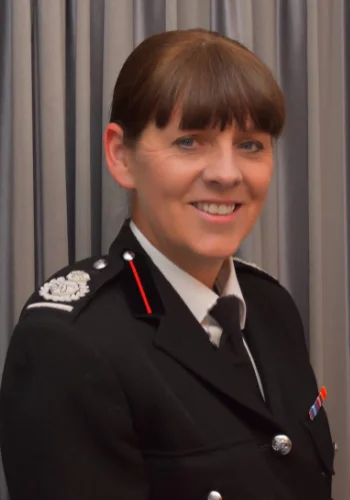 Alex joined Derbyshire Fire & Rescue Service as a firefighter in 1992, serving at both rural and city centre stations across the county. She rose to the rank of Area Manager, leading the service's prevention, protection and inclusion work.
She has worked at the service's training centre, both as breathing apparatus instructor and group manager, and is a fully qualified fire protection officer. She served with Derbyshire Fire & Rescue for more than 25 years.
Alex joined South Yorkshire Fire & Rescue as Assistant Chief Fire Officer in 2017, before being promoted to Deputy Chief Fire Officer. She was appointed Chief Fire Officer of South Yorkshire Fire & Rescue in January 2020. Alex was named the 'most influential woman in fire' by FIRE magazine in 2019 and awarded the Queen's Fire Service Medal in 2021.
She has been a member of WFS for many years and previously been the women's representative for the Fire Brigades Union in Derbyshire. Supporting women and enabling them to reach their full potential is something she has always been passionate about.

As well as being a Director, Alex became an official in Patron in June 2022.
Louise Brown BSc (Hons) MSc, Chartered MCIPD – HR Director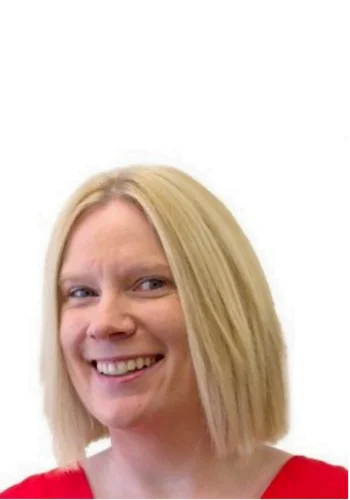 Louise worked for Derbyshire Fire and Rescue Service for over 12 years in their HR department and became a Chartered Member of the Chartered Institute of Personnel & Development (CIPD) in 2008.
She has extensive HR experience, having worked her way up from HR Administrator to a Senior HR Partner before leaving in 2016 to gain experience in different industries.
Louise has been a Director since 2012 and believes in WFS so strongly that she remained dedicated to the role when she left the fire service. A big advocate of supporting the development of women – she believes with encouragement, people can achieve anything they want to. Volunteering with WFS has increased her self-confidence and in 2016 she achieved a Masters in Human Resource Management.
Outside of work she enjoys camping, keeping fit, listening to music and learning new things. She's also quite fond of cats.
Nicola Lown – International Director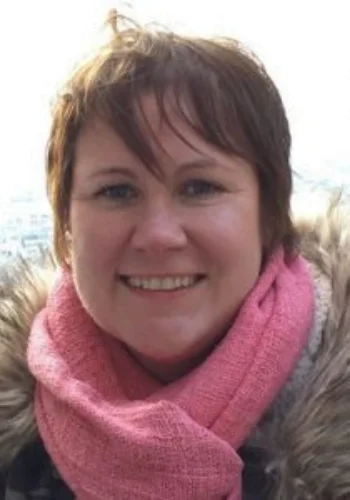 Nicola joined London Fire Brigade as a firefighter in 1995 and was serving at Paddington as a Crew Manager when she moved to Gloucestershire Fire and Rescue Service in 2001. During her time there she was seconded as Station Manager in 2007 to the Incident Command Team at the Fire Service College, an opportunity and privilege she is proud to have been afforded. She returned to London Fire Brigade in 2013 and is now Group Commander in People Services, where she strives to nurture and support people throughout their careers and enable them to reach their full potential.
Nicola lives in North London with her cats and family and her favourite pastimes include swimming, knitting, eating cheese and skiing and, with the help of her newly-spruced-up-in-lockdown greenhouse, growing vegetables and flowers.
Kathryn Billing – Liaison and Partnerships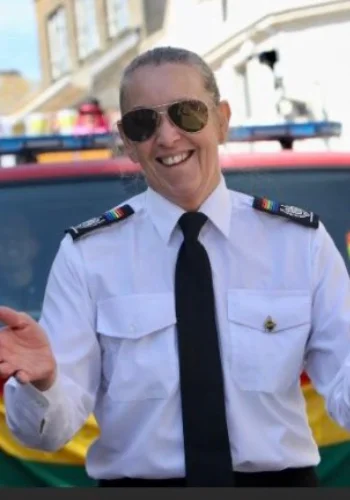 Kathryn is the Chief Fire Officer for Cornwall Fire and Rescue Service and has been the Chief of WFS Bootcamps since 2014.
In 2014 she was welcomed along to WFS to run a couple of exercise sessions and has never looked back and loved every second of being involved.

Kathryn joined Cornwall County Fire Brigade in 1999 as a retained firefighter and was successful in the wholetime recruitment in 2001. Since then she has operated across most functions and locations, including training which she loved very much.
Since attending WFS in 2014 as a temporary Station Manager, Kathryn has been promoted to Group Manager People and Training in April 2017, Area Manager Service Delivery in August 2017, Assistant Chief Fire Officer in September 2019 and in March 2021 was appointed as the Chief Fire Officer and is exceptionally proud to hold this role in one of the most beautiful places in the world.

Away from work, Kathryn enjoys going to the gym and doing lots of burpees, she loves spending time at the beach or anywhere in stunning in Cornwall! She is very lucky to share her life with her cat who keeps her grounded and makes her very happy.
Sara Slater – Treasurer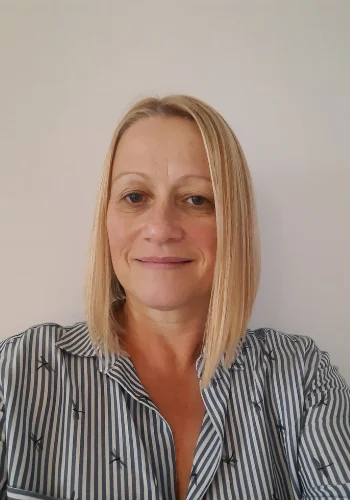 Sara Slater is Financial Services Manager at South Yorkshire Fire and Rescue. She couldn't resist the opportunity to join WFS and was elected Treasurer in March 2021. As a relatively new member of the team she is looking forward to contributing to the future direction of WFS and especially working with inspirational people and leaders.
She joined the fire service in February 2019, is loving her role and working with great people. Before joining the fire service, she was Finance Manager for South Yorkshire Police and Crime Commissioner. Before that, she spent several years working at the British Council.
Living in Dronfield with her partner and son, she loves to spend time with family and friends and has a secret passion for jigsaw puzzles! In her leisure time, Sara enjoys good books, walking, cycling, cooking and trying her hand at growing vegetables!
Miriam Heppell MSc, FCIPD, MODA, PGDip, PG Cert – Company Secretary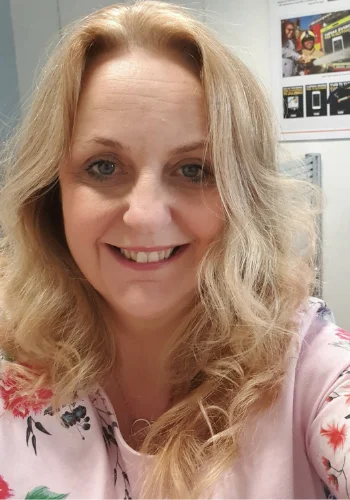 Miriam has worked in the fire sector since 2016. Following a period of employment as Director of People and Development for Humberside FRS, she has successfully run her own business as an HR, OD and Training Consultant since January 2021. Previously, Miriam has worked extensively on the National People Agenda in fire serving on the NFCC People Programme Board, co-chairing the National People Engagement Forum, being a member of the Technical Advisory Group for HIMCFRS, being on committee for the Asian Fire Services Association and WFS UK. Her consultancy business is focussed on the fire sector and she holds contracts with several fire service's around the country. She also works at London Fire Brigade on an interim basis leading on their Training and Professional Development work.

Miriam has been a part of WFS since she started her fire service career and a member of the National Executive Committee since 2019, leading on Coaching and Mentoring. She said, "WFS is an amazing organisation that has given me support and guidance through some very difficult times. As a wheelchair-using, neurodiverse woman, I aspire to help WFS look at Intersectionality within the sector, linking with key stakeholders to provide a role model to fire services on Diversity and Inclusion. Working closely with the wonderful Jules King and the other Directors, we can build on the work Cheryl Rolph did previously in the role, to go from strength to strength as a leading diversity voice in the sector."

Miriam is a mother and grandmother whose grandson Roman Bear is the apple of her eye. She enjoys gardening and gaming, but her family are her foundation and her motivation for everything.