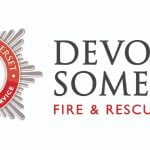 Website Devon & Somerset Fire & Rescue Service
Wholetime Firefighters
Are you serious about fire safety, passionate about helping people and able to demonstrate the skills relevant to being a modern day Firefighter?
Devon & Somerset Fire & Rescue Service is now recruiting Wholetime Firefighters.
This is an exciting opportunity for enthusiastic, dedicated individuals who share our values, to embark on a career in the fire service. Our organisation would not exist without our firefighters who work in an extremely demanding, challenging yet rewarding role.
Everyone has their own idea of what a Firefighter does – the truth is that putting out fires is only a small element of what our successful applicants will need to do. our Firefighters respond to a whole range of emergencies that may also include road traffic collisions, flooding and other natural disasters. Firefighters also carry out really important work in community safety, talking and listening to people, getting involved and sharing knowledge and preventing emergencies before they happen in order to save lives.
Individuals who are successful in this process will be employed as an apprentice Firefighter. We are proud to be part of the Institute for Apprenticeships and Technical Education Programme, which provides valuable opportunities for apprentices to develop work related skills and experiences, and gain a qualification. The scheme also allows apprentices to play an important role in helping us provide a service to our communities. You will undertake the training programme alongside working as an operational firefighter which will form the journey for you to become a fully competent wholetime firefighter.
The selection process
Our selection process is rigorous and is designed to assess your potential to carry out this challenging role. The selection process is broken down into a number of stages and each requires dedication and commitment.
What you can expect
In addition to job satisfaction and the pride linked to working with Devon and Somerset Fire and Rescue Service, you will have access to a wide range of benefits, which include: a competitive salary and pension scheme; a generous leave entitlement and working pattern which promotes a work life balance, excellent training and career opportunities and a variety of supportive health and wellbeing provisions.
Our values
As a Service and as individuals we are:
Proud to Help
Honest
Respectful
Working Together
Devon & Somerset Fire & Rescue Service recognise and celebrate the vast diversity of the local communities that we serve and aspire for this to be reflected within our workforce. We encourage candidates from diverse backgrounds, experience and beliefs, who share our Values and want to make a difference in the community, to consider working for us.
This is an ongoing recruitment process with no closing date.