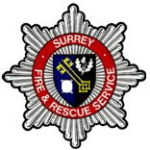 Website Surrey Fire and Rescue Service
Starting salary of £23,833 per annum as a trainee firefighter, moving to £24,826 per annum as a developing firefighter (after 14 weeks) and £31,767 per annum once you develop to become a competent firefighter in Surrey. You will also receive an additional allowance of £1,381 per annum on top of your annual salary
In preparation for future Wholetime firefighter vacancies, we are currently recruiting for applicants to join our recruitment pool to fill vacancies that are expected to arise over the next 12 months.
If you would consider working for a forward thinking, progressive Fire Authority, that would encourage you to develop a wide range of skills to help serve the community, then we would really like to hear from you.
In applying you will be asked to confirm your eligibility to work in the UK and a valid driving licence that enables you to drive in the UK is desirable or the ability to learn if required.
For more detailed information on the Service please see our website
There are five key stages to the process:
Stage 1 – Application and online ability tests
Once you apply online via our recruitment hub and complete the required information, you will be directed to complete the online ability tests. These are:
• Dependability and safety questionnaire
• Situational judgement assessment: Measures your judgement and decision making skills in situations that are typical in the Fire and Rescue Service. No knowledge or experience as a firefighter is required to complete this test and no prior revision is needed.
• Verbal reasoning: Measures your ability to understand and interpret information. You will be shown a passage of text and asked to answer questions to demonstrate your ability to interpret and analyse the verbal information.
• Numerical reasoning: Measures your ability to understand, interpret and logically evaluate numerical information. You will be presented with graphs, charts and numerical details and required to make calculations on the information presented.
• SHL Workplace Safety Questionnaire: Measures the behaviours and experiences that underlie successful and safe performance with more individually-oriented roles or work environments. The solution assesses behaviours and competencies foundational to safety including: following policies and procedures; wearing required protective equipment; safely operating vehicles and/or machinery; taking action in unsafe situations; and producing high quality work.
** It is strongly advised that each applicant creates one account. If more than one account is created, then any additional accounts will be withdrawn**
Please note, applicants are encouraged to submit their application using a laptop or computer. The online ability tests are not mobile compatible.
Please note: candidates will be asked to complete a verification test during the recruitment process. This will involve the candidate being expected to complete one of the above assessments conducted under supervision. This ensures the assessment reflects your genuine ability and you are not at an unfair advantage by receiving help from others.
Stage 2 – Group discussion (via MS Teams)
Stage 3 – Fitness and physical testing
Stage 4 – Medical – To be completed following provisional offer of employment
Stage 5 – Appointment
Following on from all the above selection processes, any offer of employment is conditional upon receipt of satisfactory references and a basic DBS check.
Should the Service receive unsatisfactory reference/s or DBS disclosure, the offer of employment may be withdrawn.
Should you have any technical issues registering your details on the Recruitment Hub, please email sfrs.recruiting@surreycc.gov.uk Please note this email inbox is not monitored at the weekend