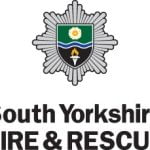 Website South Yorkshire Fire and Rescue
Youth Engagement Manager
An opportunity has arisen within our Prevention & Protection section for a 12 month FTC for a Youth Engagement Manager.
The overall purpose of the role will have the responsibility for the managing and developing of Youth Interventions and Engagement activities within SYFR. This will include the management of the Prince's Trust Team Programme, Fire Cadets, Targeted Youth Interventions and other youth activities that form part of the Community Fire Safety and Youth Engagement Programmes. The post holder will also develop and manage a programme of education, training and development for staff involved in youth activities, ensure policy and procedures are up to date and current. This will ensure that staff are competent and feel supported when involved in Youth work and the programmes are targeted to meet the needs of SYFR and the communities of South Yorkshire.
The focus of this role will be to provide leadership, management, strategic development, support and guidance for all aspects of youth engagement and Community Safety personnel, provision and activities, promoting a culture of continuous improvement.
To be considered for this role you will have previous experience managing, training and supporting staff.  Evidence of managing provision for young people in partnership with a range of agencies, in particular, Prince's Trust, young people's services, education, third sector and national bodies (i.e. awarding bodies). Demonstrate an understanding of the role of youth programmes in delivering effective early intervention
You must be educated to the relevant academic achievement at degree or equivalent level as detailed in the person specification.
The key duties will include delivery of youth engagement activities, holding regular meetings to present analysis and outcomes giving recommendations where issues arise to ensure Youth Engagement and intervention work continues to be undertaken at maximum effectiveness.  To act as the Prince's Trust Delivery Partner Manager and the defined budget holder, managing all aspects of PT Team Programme contracts with Further Education providers', ensuring income and expenditure is managed in accordance with SYFR's finance policies whilst making sure that best value is achieved.
For more information about the role contact Jade Styan 07385953624 or Amanda Thompson on 07771500729.
A job description, person specification and application form for the role can be obtained via our website at http://www.syfire.gov.uk/jobs or by contacting our Recruitment Team at recruitment@syfire.gov.uk
To apply for the post please download an application form from our website or contact recruitment@syfire.gov.uk
Closing date for applications is Friday 3rd June 2022 at 17:00 hours.
Interviews will be held week commencing Monday 20th June 2022
Applications from job share candidates will be considered and all applications will be given equal consideration.
All applications will be given equal consideration and we particularly welcome applications from individuals from Black or Minority Ethnic backgrounds (BME), women, those who identify as Lesbian, Gay, Bisexual or Transgender (LGBT) or are registered as disabled as these groups are currently underrepresented within our workforce. SYFR also offer a guaranteed interview scheme in relation to disability and further details of this can be found on our website.
Please note the appointment is subject to successful pre-employment screening i.e. asylum and immigration check, references, medical screening, substance misuse testing and Disclosure Scotland Criminal Records Check or Enhanced DBS check (formerly CRB) if applicable.
If you require any of our recruitment documents in larger print please contact our recruitment team as above.