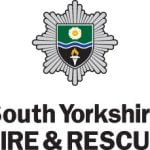 Website South Yorkshire Fire and Rescue
Business Support and Training Officer
An opportunity has arisen within our Business Fire Safety team for a Business Support and Training Officer, based at the Training and Development Centre, Sheffield.
The overall purpose of the role will be to raise awareness of fire safety risk in the business community, by providing fire safety advice, support and guidance through a variety of platforms, including seminars and training events.  This will also involve establishing good working partnerships with both local and national regulators and partner agencies, to further reduce risk in the community and promote fire safety.
You will be responsible for developing the South Yorkshire Fire and Rescue (SYFR) Primary Authority Partnerships by proactively establishing and supporting businesses seeking to form partnerships, working to determine solutions and interventions in coordination with Primary Authority partners and other Fire and Rescue Services.
In addition to this, your role includes supporting the Training and Governance Manager in identifying training opportunities to develop staff, and opportunities to engage with the wider business community, to assist SYFR in achieving areas of service improvement.
To be considered for this role you will have previous experience of working as part of a team, providing mentoring, training and support to staff in development in order for them to acquire sound learning and encourage their individual development.
You must possess the Level 4 Fire Safety Diploma and be willing to work towards the Awarding, Education and Training Level 3 (AET).
The key duties for this role can be found in the respective Job Description for this role.
For more information about the role contact Gareth Paterson at gpaterson@syfire.gov.uk
A job description and person specification for the role can be obtained via our intranet site at http://syfirecorp1/human-resources-h-r/recruitment/corporate-staff-vacancies/ or by contacting our Recruitment Team at recruitment@syfire.gov.uk
To apply for the post please download an application form from our website or contact recruitment@syfire.gov.uk
Closing date for applications is 17:00 hours on Friday 3rd June 2022.
Interviews will be held week commencing Monday 20th June 2022.
New starters will normally commence on the bottom of the salary grade and will receive increases to the top of the grade on an incremental basis. We offer 27 days annual leave (pro-rata) plus Bank Holidays.  Annual leave increases after 5 years' service to 31 days, followed by an extra day a year up to a maximum of 36 days.  We also operate a generous flexi time attendance scheme.
Other benefits include; a cycle 2 work scheme, a free on site gym, enhanced maternity and paternity schemes and the opportunity to join the Local Government Pension Scheme.
All applications will be given equal consideration and we particularly welcome applications from individuals from Black or Minority Ethnic backgrounds (BME), women, those who identify as Lesbian, Gay, Bisexual or Transgender (LGBT) or are registered as disabled as these groups are currently underrepresented within our workforce. SYFR also offer a guaranteed interview scheme in relation to disability and further details of this can be found on our website.
Please note the appointment is subject to successful pre-employment screening i.e. asylum and immigration check, references, medical screening, substance misuse testing and Disclosure Scotland Criminal Records Check or Enhanced DBS check (formerly CRB) if applicable.
If you require any of our recruitment documents in larger print please contact our recruitment team as above.