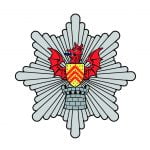 Website SWFireandRescue South Wales Fire and Rescue Service
To make South Wales safer, by reducing risk.
An exciting opportunity has arisen within the Community Safety and Partnerships dept. as a Fire Crime Unit Practitioner based at South Wales Fire and Rescue Service Headquarters Llantrisant, CF72 8LX.
As a Fire Crime Unit Practitioner the successful candidate will be driven in proactively working in collaboration with both internal and external partners to help reduce the number of Arson and Anti-Social Behaviour related incidents and provide support to victims of domestic abuse and violence (through threats of arson) within the SWFRS' area.
This role involves frequent travel between sites throughout South Wales, often in service vehicles, therefore the successful candidate for this role must hold a full valid UK Driving License and meet internal driving standards.
Essential criteria to be considered for the role includes, a strong ability to problem solve, experience of working with both vulnerable people in the community and alongside partner agencies paired with the ability to work in full compliance within organisational policies.
An enhanced DBS and Police Check will be carried out prior to appointment.