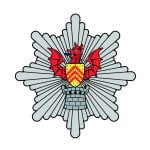 Website SWFireandRescue South Wales Fire and Rescue Service
To make South Wales safer, by reducing risk.
Lead Digital Communications Officer
Permanent: 37 hours per week
Post Number: 502945
Salary: £32,234 – £32,910 per annum
An exciting opportunity has arisen to appoint a Lead Digital Communications Officer within the Service Performance and Communications Department, based at Fire and Rescue Service Headquarters.
The successful applicant will take responsibility for the organisation's website, intranet, social media platforms and digital communications and all related content, in order to promote the Service's objectives and corporate aims to appropriate audiences and ensure that a professional image is maintained at all times. The post holder will be expected to work dynamically and working some evening/weekend hours will be required in order to effectively deliver the duties and responsibilities outlined within this job description. The role will also have line management responsibility for the Digital Communications Officer and the Multimedia Development & Support Officer.
This demanding post will require the successful candidate to work collaboratively with other Fire and Rescue Service personnel and the ability to travel is required.
We are a family friendly organisation and a flexible working system is in operation.
The successful candidate will be subject to a satisfactory Disclosure and Barring Service check and be required to undertake a Drug and Alcohol Test prior to an appointment being made.
An Application Form, Job Description and Person Specification can be downloaded from the Careers page of our website at www.southwales-fire.gov.uk
The closing date for receipt of applications is 12:00 midday on January 28th 2022.