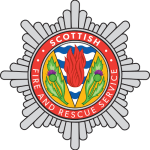 Scottish Fire and Rescue Service
The Scottish Fire and Rescue Service would like to invite applications for the post of ICT Senior Engineer (Infrastructure) on a permanent basis, based in one of the ICT offices across Scotland we operate from. This is a full-time opportunity, working 35 hours per week however, applications from individuals seeking to work on a part time, job share or flexible working basis would be considered.
As part of our annual project plans, the successful candidate will be required to work as part of a small Infrastructure team tasked with the delivery of new and modified ICT systems and developing processes and procedures for the transition and ongoing management of these new systems.
As an experienced ICT Engineer qualified to at least HND level and with Microsoft Windows Server level certification/accreditation or equivalent, SFRS are looking for someone with extensive technical experience in the development, implementation, monitoring, support and optimisation of Windows servers, storage, hosting, Cloud and backup technologies and their associated systems and managing the delivery of technical support to users in a complex corporate environment.
In addition to the agreed salary, a market allowance is applicable to this post for suitably experienced candidates. Taking account of this market allowance, the potential combined maximum remuneration for this post is £55,306. The salary range for this role is SFRS Grade 7 £45,786 – £49,306 per annum, and where applicable a market allowance of £5,000 per annum will also be included.
The market allowance is an additional payment agreed to be paid for an initial two year period. This allowance is subject to review and may be varied or removed where market pressures change or no longer exist. SFRS Market Allowance Policy outlines the specific criteria relating to the application of market allowance payments and the conditions associated with this. The market allowance will be payable where the appointee is able to demonstrate they are suitably competent, experienced and qualified to undertake the full aspects of the role.
Salary on appointment will normally be at the lower salary point, with progression subject to regular review – in line with the SFRS performance appraisal arrangements. A higher salary placing will be considered in exceptional circumstances subject to experience demonstrated.
This post is also subject to the provision of the Rehabilitation of Offenders Act 1974 (Exclusions and Exemptions) Scotland Order 2013. Therefore, the successful candidate's will be subject to a Standard Disclosure record check through Disclosure Scotland.