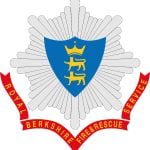 Website Royal Berkshire Fire and Rescue Service Royal Berkshire Fire and Rescue Service
Royal Berkshire Fire and Rescue Service
Experienced Fire Safety Inspector
Salary and Grade:  £33,486- £38,553 per annum, Grade 5
Hours of Work – 37 hours per week – Monday to Friday
Location – East Hub, Maidenhead
Excellent annual leave allowance of 27 Days and Flexible Working Hours
Superb Pension Schemes available
Onsite gym and parking facilities
Royal Berkshire Fire and Rescue Service is currently recruiting an experienced and qualified Fire Safety Inspector. This is a great opportunity to work for a Public Service provider who invests in the development and wellbeing of employees. We offer flexible working arrangements so our teams can achieve a good work life balance.
As a member of the Protection Team, the post holder will contribute to the Corporate Aims of the Fire Authority through the enforcement of fire safety legislation by auditing and advising on the fire safety measures in existing locations, planned structures and events.  The work is also crucial for protecting the environment, our heritage buildings and protecting healthy business growth, which will be affected by building fire losses.
The successful candidate will be inspired to demonstrate and promote behaviours in line with the Job Profile and our Behaviour Competency Framework as attached here.
The key focus of this role is:
Providing fire safety and prevention advice and guidance
Assessing risks associated with fire in relevant premises
Evaluating hazards
Auditing premises and plans in simple, complex and regulated buildings
Contributing to fire safety solutions and issuing informal and formal fire safety required action notices where needed and when appropriate
Working closely with local authority and private sector building control bodies to jointly agree appropriate fire safety standards in new buildings and extended existing buildings
Consulting with the local licensing authority on all new licensing applications and variations where changes could have implications on the fire safety
Supporting operational incident commanders at operational incidents involving fire with safety information regarding fire safety requirements and how these can support safe firefighting operations.
Key role requirements (knowledge, skills and experience):
The successful applicant will need to have achieved a Level 4 Diploma in Fire Safety or be able to demonstrate that they have an equivalent qualification with an appropriate level of experience.
Applicants must possess a full driving licence and the daily use of a car is required for which an allowance is paid.
Application and selection process
For further details about the role please contact Lisa Eveleigh, East Hub Protection Manager at eveleighl@rbfrs.co.uk to arrange an informal discussion.
Please note we do not accept applications via Agencies or CV's without an accompanying application form.
Closing date for applications is 17:00 hours on Friday 08 July 2022
Anticipated start date: 22 August 2022
It is anticipated that the assessment process will run week commencing 18 July 2022.
The Behavioural Competency Framework allows us to easily identify the behaviours that drive successful performance and enables us to deliver an effective service. The behaviours detailed within the job profile will be assessed throughout the selection process.
At Royal Berkshire Fire and Rescue Service, we want you to bring your whole self to work.
Equality, diversity and inclusion are more than just words for us. That's why we are committed to creating a culture where everyone feels included and respected, and where no one is unfairly discriminated against. All applications are considered on merit alone. We are a Disability Confident Employer – if you meet the essential criteria of the role, you will be guaranteed an interview.
Simply: Our community is varied and diverse. Our workforce should be too.
At Royal Berkshire Fire and Rescue Service, everyone is welcome.
To find out more: rbfrs.co.uk/EqualityDiversityInclusion
To apply for this job please visit bit.ly.