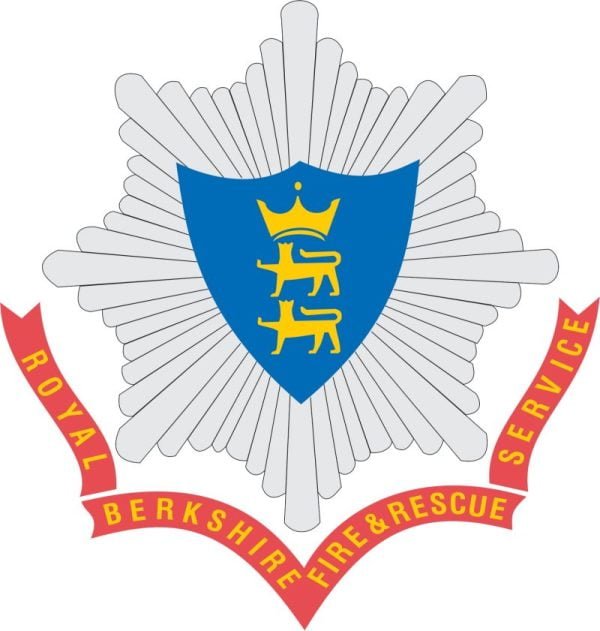 Website Royal Berkshire Fire and Rescue Service
Salary: £99,815 – £115,617 per annum
Location – Service Headquarters, Calcot, Reading / Agile Working
Superb Pension Schemes available
Relocation allowance
We are seeking an authentic, dynamic and collaborative leader to join our Service. The successful candidate will have a passion for public service, a commitment to continuous improvement and the ability to engage, lead and manage across a wide-ranging remit, skillfully guiding and working in partnership with our people and external stakeholders to ensure the delivery of excellent services to the people of Royal Berkshire.
Applications are welcomed from individuals with an operational background and / or from individuals from a non-operational background who are able to demonstrate suitable transferable knowledge and skills. Please see further details of salary and benefits below.
Royal Berkshire Fire and Rescue Service is a progressive and community-focused organisation that works as one team to deliver services to the people of Berkshire. We have an engaged and dedicated team of some 700 diverse and talented individuals, an inclusive culture as well as a commitment to the training, development and wellbeing of our people.
In this role you will value diversity of thought and different perspectives. You'll be comfortable in challenging the status quo, acting with demonstrable integrity and credibility to support our continuous improvement and high performance ambitions.
The key focus and deliverables of the Director of Service Delivery / Assistant Chief Fire Officer role include:
Lead and ensure the effective delivery of prevention, protection and response services; setting, executing and monitoring service objectives and standards.
Develop and implement strategy, policy and plans to meet the objectives of the Fire Authority.
Understand risk in the communities of Royal Berkshire and ensure the Service can best use it's resource to manage this whilst ensuring staff are able to deliver their duties safely.
Identify and delivery continuous improvements to business process and operations across service delivery.
Work collaboratively internally and with partners to develop effective and efficient ways of working and to continuously improve the services to the people of Royal Berkshire.
Your key skills and experience will include:
Authentic, ethical and fair values based leadership.
Significant experience and success of improving the effectiveness and efficiency of business operations.
A high level of political acuity with excellent communication, reasoning, negotiating and influencing skills.
Proven track record of successful delivery and implementation of organisational change from planning through to benefits realisation.
Ability to nurture a culture of trust, supporting and motivating your teams to achieve success and to meet high performance standards.
Ability to understand and interpret complex information to develop and execute clear, concise and accessible strategy, policy and plans.
For further information about the role or an informal discussion, please contact Deputy Chief Fire Officer Mark Arkwell at arkwellm@rbfrs.co.uk.
Salary / benefits information
Operational: £99,815 – £115,617 plus Operational allowance of £10,823 per annum
Access to a Lease/provided Car Scheme
Non- Operational: £99,815 – £115,617 per annum
Car User allowance if eligible
Application and selection process
Our Behavioural Competency Framework allows us to identify the behaviours that drive successful performance and enables us to deliver an effective service. You will be expected to demonstrate how you meet these behaviours throughout the selection process.
The successful candidate will demonstrate and promote behaviours, knowledge and skills in line with the Job Profile  / Person Specification and our Behaviour Competency Framework.
The selection process will consist of a number of elements and is anticipated to take place between 7 February to 9 March 2022. The selection process is planned to take place at Service Headquarters subject to Covid-19 restrictions:
Director of Service Delivery / Assistant Chief Fire Officer Application:
Eligible candidates who wish to be considered should apply via our recruitment portal to include submission of a CV and Supporting Statement (which should not exceed 2500 words), detailing why you are the best person for the role and how you meet the person specification.
Submission of a presentation. Please see the task instructions. This must be submitted to recruitment@rbfrs.co.uk by the closing date.
The closing date for applications is 09:00, Monday 7 February 2022.
Shortlisted candidates will be invited to participate in:
Online psychometric tests – personality and ability tests – 10th – 18th February.
Presentation and questions from the stakeholder panels (strategic panel / staff panel) – week commencing 28th February
The highest performing candidates will then be invited to the final stage:
Values and Behaviours Based Interview on the week commencing 7th March.
The successful candidate will also be required to pass a relevant medical and fitness test, as appropriate, and will be required to complete a Basic DBS check before starting in role.
The successful candidate will be required to pass all elements in order to be appointed. Satisfactory references must also be provided.
If you have any queries about the application process please contact Ellece Ott, Resourcing and Promotion Coordinator (otte@rbfrs.co.uk).
Please note that is your personal responsibility to check whether by applying / accepting this position it would result in any Annual Allowance implications. A breach in the Annual Allowance threshold could result in a Tax charge. Further information on Annual Allowance can be obtained from our Pensions team.
At Royal Berkshire Fire and Rescue Service, we want you to bring your whole self to work.
Equality, diversity and inclusion are more than just words for us. That's why we are committed to creating a culture where everyone feels included and respected, and where no one is unfairly discriminated against. All applications are considered on merit alone. We are a Disability Confident Leader – if you meet the essential criteria of the role, you will be guaranteed an interview.
Simply: Our community is varied and diverse. Our workforce should be too.
At Royal Berkshire Fire and Rescue Service, everyone is welcome.
To find out more: rbfrs.co.uk/EqualityDiversityInclusion
To apply for this job please visit bit.ly.