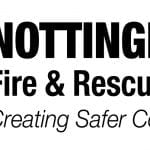 Nottinghamshire Fire and Rescue Service
Strategic Support Manager
As part of our focus on continued improvement, Nottinghamshire Fire and Rescue Service has implemented a new Corporate structure that aims to ensure the organisational is fully able to support the delivery of services to communities and guarantee a performance-led approach.
To lead this work, the Service is seeking an ambitious, highly skilled, professional and adaptable individual to join our team in the role of our new Strategic Support Manager. We're looking for an excellent leader, with great communication skills to join us in this new role that will lead the Service forward through effective 'horizon-scanning' of local and national developments, working closely with the Strategic Leadership Team and the Service's performance and planning functions, and developing this role into an integral part of Service planning and delivery. The role will oversee the Corporate Communications, Executive Support and Service Support functions as well as take a leading role in establishing and developing future collaborations and horizon scanning for the Service.
Managing a diverse team and taking responsibility for a range of Service-wide interactions, this role promises to be an outstanding development opportunity for the right person who can demonstrate our Values and align to our Core Code of Ethics.
In return for your commitment, we offer professional development opportunities, flexible working conditions, gym access and a range of other benefits.
As an equal opportunities' employer, being members of Stonewall and a Disability confident employer, Nottinghamshire Fire and Rescue Service welcomes applicants regardless of gender, race, religion, disability, marital status, sexual orientation, gender identity or age.
If you think you have what it takes to succeed in this role and help develop our Service towards achieving our Vision 'Creating Safer Communities' then we would love to hear from you.
For an informal discussion about the role, then please contact Damien West directly by emailing Damien.west@notts-fire.gov.uk
Application closing date: 27/10/2021