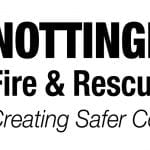 Website Nottinghamshire Fire and Rescue Service
Communications Officer (Nottinghamshire)
Application closing date: 28/02/2021
Salary: £24,982 – £27,041 pa. plus, additional on-call payments for providing out-of-hours rota
Full-time: 37 hours per week (normally Monday-Friday), plus out of hours cover (based on a one-week-in-four rota)
Location: Based at Fire & Rescue Service Headquarters, Bestwood Lodge, Nottingham
Nottinghamshire Fire and Rescue Service (NFRS) are looking for an enthusiastic, innovative and engaging communications expert to join our Team as Communications Officer.
No two days are the same working in our Corporate Communications team, from planning and delivering communications campaigns that will help change people's lives, to supporting colleagues dealing with serious incidents, to delivering internal and external communications through our Corporate newsletter, engaging with the media and supporting workstreams across all our functions.
Using a full range of communications channels, you'll need to think fast, have excellent written communication skills and be confident and creative on social media. A great news sense is a must as well as having the ability to develop strong working relationships with staff at all levels, to support the delivery of high quality internal and external communications.
Due to the nature of the role you will need a full driving licence, as you will be required to travel and will be part of an out-of-hours rota.
If you are a positive, enthusiastic, proactive individual, with previous experience of working to tight deadlines in a busy press office or in journalism, then we want to hear from you. This is a challenging yet immensely rewarding position. If you've got what it takes, come and join us.
We are looking for someone who lives our Values, can engage with our diverse communities and workforce, and who is striving to achieve continuous improvement.