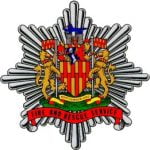 NlandFRS Northumberland Fire & Rescue Service
Station Manager (B)
Northumberland is the northernmost county of England, bordering Cumbria, County Durham, Tyne and Wear and the Scottish Borders with an outstanding North Sea coastline of 103 km and a county of rural natural beauty. The county is steeped in history and heritage and with a population of over 300,000 residents, the council provides a wide range of services across over 5,000 sq. km. Northumberland is one of the largest counties in England Northumberland County Council is seeking to appoint to a key post within Northumberland Fire and Rescue Service.
The post holder will be part of the senior management team to support the delivery of our ambitious plans to ensure that we really are a "council that works for everyone" and to focus on delivering an ambitious improvement programme across all parts of the service. We are interested to seek out highly motivated and experienced candidates at substantive Watch Manager levels, as well as inviting applications from existing Station Managers from across the fire sector.
The Station Manager (B) Role:
To lead and motivate our teams, to assist in developing and implementing service policies, strategies and services that support the aspirations of both the County Council and the Fire and Rescue Service. Northumberland is a unique county with a fantastic opportunity for the Fire and Rescue Service to truly be positioned to develop our offering to our communities. This is an exciting time for Northumberland Fire and Rescue Service as we develop the wider partnership offering to support our communities across the county.
We currently have a total of 4 vacancies across the service, on conclusion of the process a small holding pool will be generated to support our future senior management team retirement profile across the next 12 months.
The successful candidate will be expected to promote and maintain a positive relationship with all employees and their respective trade unions in the interests of developing a climate of harmonious and constructive employee relations. This role will also be pivotal in the delivery of the excellent local collaborative working with our key partners and stakeholders to deliver improved local outcomes for our communities.
With excellent interpersonal and innovative skills, this role will lead on the services continuous improvement strategy while supporting a positive and innovative organisational culture through genuine staff engagement.
The Station Manager B role is conditioned to our Flexi Duty Officer Rota and will have to provide emergency response across all areas of Northumberland. The requirement of providing a base within the service will be discussed with those candidates who may consider applying from outside of Northumberland.
For further information please see the Job Description.
If you are interested in this exciting role, we would welcome an informal discussion with you. For an informal discussion about the role please contact:
Mr James McNeil, Assistant Chief Fire Officer on 07890265377 or Email: – james.mcneil@northumberland.gov.uk
We are offering a salary range of £41,578 to £45,861 depending upon experience and Officers working on the flexible duty system shall be paid a pensionable supplement of 20% of their basic pay.
Closing date for applications will be midnight on 6th February 2022 and interviews and presentations will take place week commencing 22nd February 2022.
For guidance on completing your application and for information about our Equality and Diversity principles.
We are proud to be an equal opportunities employer. We operate a guaranteed interview scheme for disabled applicants who meet the essential criteria. If you wish to notify us of your eligibility for this scheme please email hrrecruitment@northumberland.gov.uk with your name and the job title you have applied for and one of the recruitment team will ensure this is factored in the shortlisting process and kept anonymous. If you have a disability and would prefer to apply in a different format or would like us to make reasonable adjustments to enable you to attend an interview please also let the team know.
In line with the County Council's Recruitment & Selection Policy, please note that we are unable to accept CV's. Any information provided on CV's will not be considered for short-listing purposes.
Although we advertise on North East Jobs, your application process will be directed to our Taleo system. Please note that all communication regarding your application for this post will be sent to the email address that you have registered with Taleo, including your invite to interview if you are short-listed. Please check your email after the closing date for notification from 'hr-empty@invalidemail.com' as you will not be notified by any other means.