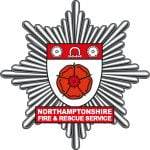 Website Northamptonshire Fire and Rescue Service
WDS Trainee Firefighter
We are now recruiting for trainee full time firefighters until 05 December 2021.
To protect and save people and property from fire and other hazards in the most competent and effective manner to the highest possible standard of care and quality.
The job is challenging, rewarding and packed with variety. No two days are ever the same.  You could be putting out a blaze, inspiring young minds on a schools visit, hosting an open day, attending a chemical spillage, rescuing a horse from a canal…the list goes on.
To become a firefighter you need composure and understanding. You may need to react quickly in a crisis, or communicate vital information with clarity. In return you will receive a competitive salary, backed by excellent career development and promotion opportunities.