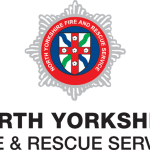 Website North Yorkshire Fire & Rescue Service
INTERIM CHIEF FIRE OFFICER – NORTH YORKSHIRE FIRE AND RESCUE SERVICE
INTERIM OPPORTUNITY FOR UP TO 12 MONTHS
£116,640 – £128,640
Application closing date:  Monday 28 June, 9am
We have an exciting opportunity for an ambitious, innovative and highly experienced individual to take up the role of Chief Fire Officer for North Yorkshire Fire & Rescue Service on an interim basis, following the retirement of the current postholder.
We are looking for an exceptional individual to bring a new approach to the delivery of fire and rescue services in North Yorkshire that can deliver real and sustainable benefits for the public, shaping and securing the future of the Service.
This is a time of great change for the Service, with the transfer of governance to the Police, Fire and Crime Commissioner in November 2018 and the recent introduction of enable North Yorkshire, a formal collaboration arrangement bringing together support staff of North Yorkshire Fire and Rescue Service and North Yorkshire Police. It will be a key requirement of the role for the seconded Chief Fire Officer to work in partnership to ensure the benefits of this collaborative work are maximised.
The Chief Fire Officer will report directly to a newly elected and Police, Fire and Crime Commissioner, with dynamic ambitions for the service – and therefore you should communicate well and provide professional guidance to the PFCC as single elected office holder. You will be responsible for implementing a new Integrated Risk Management Plan, known locally as the Risk and Resource Model, so it is important that candidates are able to demonstrate experience of implementing change in a timely manner.
The successful candidate must be committed to driving forward transformation in respect of equality, diversity and inclusion (EDI) priorities, ensuring that we improve to better reflect and serve the diverse communities of North Yorkshire and the City of York.
The successful candidate will be a great communicator, with the ability to build and maintain strong working partnerships both inside NYFRS and across the partnership landscape. Internally, there are excellent relationships with representative bodies including the local FBU and it is key that the new appointee will be able to continue to develop these.
Applicants must currently operate at competent Assistant Chief Officer level (or local equivalent) or above and display strong evidence of operating at a strategic level within a Fire and Rescue Service. The provision of Incident Command leadership is essential and applicants must currently operate at Gold Commander level or equivalent to apply.
Applicants are also required to evidence relevant academic achievement or to demonstrate equivalent experience.
The role is based in Northallerton but the applicant will be expected to travel across North Yorkshire and the City of York to meet the requirements of the role and the Continuous Duty System.
Ideally the successful candidate will have the support of their current host organisation to commence in role with immediate effect in July 2021 to allow for a suitable handover period with the outgoing Chief Fire Officer.
The interim role will be offered on a secondment basis for a successful external applicant – or on a temporary promotion basis for a successful applicant currently in NYFRS service.
Informal conversation
If you would like an informal conversation about this opportunity with Phillip Allott, Police, Fire and Crime Commissioner, please email PFCC Executive Support on PFCCexecutivesupport@northyorkshire-pfcc.gov.uk.
Application
To apply, candidates should read the full recruitment pack and complete the application form, in which you are required to provide a CV and supporting statement. Please use the links below to access the relevant documents.
Selection process
Assessments are scheduled to take place between Wednesday 30 June to Friday 02 November 2021 at Alverton Court, Northallerton.
The assessment process will include a presentation and competency-based interview. Details of the presentation topic will be shared with all applicants in advance of the assessment date.
Terms and Conditions
The terms and conditions of the opportunity are as follows:
1. The secondment opportunity is open to both internal and external candidates.
For a successful internal candidate, this will be a temporary promotion.
For a successful external candidate, this will be a secondment opportunity, and you will retain your current employment Terms and Conditions with your existing service
2. Annual salary for the secondment will be £116,640 – £128,640, including operational allowance.
3. Travel, accommodation and subsistence costs appropriately incurred while on secondment will be covered, based on consideration of current service location and to be finalised with the successful candidate, with subsistence costs aligned to those claimable by the Police, Fire and Crime Commissioner.