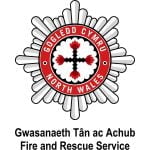 Website North Wales Fire and Rescue Service
North Wales Fire and Rescue Service
GROUP MANAGERS (Flexi Duty)
Group Manager B: £57,464 (development) – £63,703 (competent) per annum (inclusive of allowances), plus lease car
Internal and External
North Wales Fire and Rescue Service are seeking to identify suitable individuals for Group Manager (B) roles on a permanent basis. As per Grey Book terms and conditions the appointments are interchangeable with any other post of the same role within the Service. Applications are invited from substantive competent Station and Group Managers. Existing substantive Group Managers in NWFRS do not need to apply for this process.
Candidates will be required to complete a full application form having read the guidance notes carefully in relation to providing evidence against all of the essential criteria in the person specification.
The successful candidates will work in an increasingly demanding and performance centred environment and applicants should therefore have a strong track record of achievement and be able to champion transformational leadership and demonstrate a commitment to excellence.
Welsh Language skills are a requirement of this post and ideally candidates will be able to demonstrate Level 3 Welsh on application, however, this is not an essential selection criterion and full support and training will be provided to successful candidates.
It is envisaged that interviews will be held over a number of days commencing the 7th February 2022. Please be advised that if candidates are unable to attend on the scheduled interview date, the Service may be able to make alternative arrangements.
For an informal discussion about this vacancy, please contact ACFO Richard Fairhead on 07787 578400.
Application packs are available on the North Wales Fire & Rescue website or by emailing: hrdesk@nwales-fireservice.org.uk
Closing date for receipt of application forms is 10:00 on Monday, 31.01.2022
The closing date will be strictly adhered to and no exceptions will apply.