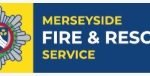 Website MerseyFire Merseyside Fire & Rescue Service
Control Supervisory Management roles (CM, WMA and WMB)
Fire Control are responsible for receiving 999 and other emergency calls and sending the right fire engines and officers to emergency incidents. Fire Control staff know where all fire engines, officers and specialist appliances are across Merseyside and whether they are available to attend an emergency. Our Fire Control also co-ordinates National Resilience assets for the whole of the UK.
Our Supervisory Managers play a vital part in the effective running of Fire Control. We have opportunities at all Supervisory levels and would encourage individuals with aspirations to develop within a dynamic control room environment to consider applying.
In addition to the criteria set out in the Person Specification, it is vital that you:
Model our values of Courage, Compassion and Integrity.
Demonstrate exceptional leadership skills, create an inclusive environment being people focussed.
Possess creative problem solving skills.
Application deadline of midnight, Sunday 21st August 2022.