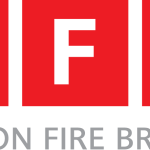 London Fire Brigade
Operational Director
London Fire Brigade is London's Fire and rescue service – one of the largest firefighting and rescue organisations in the world. We are here to make London a safer city. Employing over 5000 people across our operational team (our firefighters), control (our call handlers who answer 999 calls), fire safety and our non-operational team (our team who work behind the scenes to support our front-line services, including IT, Finance, Procurement, and communications team).
As laid out in our draft Plan to keep London Safe, we have been undergoing considerable change since the tragic fire at Grenfell Tower on 14th June 2017 where 72 people died. We understand about our need to change and are committed to doing everything we can to learn the lessons from that tragedy, but we know that there is still more to do. We love London and we want to protect our City, and we appreciate that to do that we need to be trusted to serve and protect you, our communities. When we asked the question, how can we protect and serve you better? This is what we were told by Londoners,
"I want to know more about what LFB do on top of fighting fires."
"LFB should raise awareness of their roles."
"I wish LFB understood the specific needs of my community and could tailor their approach with us based on this."
"I want to know more about how LFB works with the Disabled, to ensure their safety is protected."
Our plan and our transformation is founded in an acknowledgement of the greatness of diversity, of sustainability and the need to engage with our communities. Following the announcement by our current Deputy Commissioner to retire we have taken the opportunity to consider how we best deliver this transformation to the communities we serve.
We are therefore looking to appoint two exceptional individuals to undertake the role of Operational Director as part of our Executive Leadership Team, working directly for the London Fire Commissioner (LFC) and deputising for the LFC where required.
Both posts are based the Brigade's outward-facing relationships: first, an Operational Director who is responsible for how the Brigade relates to other businesses and agencies and second, an Operational Director who is responsible for how the Brigade relates to the people we serve. Both Director posts are responsible for driving and delivering transformational change, improving culture and delivering against the Brigade's corporate objectives and gives post holders an unrivalled opportunity in the UK Fire Sector to deliver change on a big scale.
The LFB are recruiting for two Operational Directors.
Operational Director, Preparedness and Response: In this role, you will be responsible for:
Fire Stations
Control and Mobilising
Community Safety
Community Engagement
Operational Director, Prevention and Protection: In this role, you will be responsible for:
Fire Safety
London resilience
Operational resilienceOperational Policy
Both posts are responsible for planning, directing, and delivering the services provided by departments ensuring continual improvement in efficiency and performance and compliance with regulations and the law. They will play a full leadership role within the LFC as a member of the Executive Leadership Team and Top Management Group. They are to be available to undertake the duties and responsibilities of the Duty Brigade Manager and be mobilised to operational incidents to perform the strategic incident command function and/or represent the London Fire Brigade as its nominated 'Gold' Commander.
Eligibility
The London Fire Brigade is driven by a strong sense of purpose; we are trusted to serve and protect London. As such the Brigade has set an ambitious diversity and inclusion strategy (Togetherness Strategy) which aims to build an organisation which represents the people that we serve, and where every member of staff can bring their whole self to work. The post holders are expected to lead the successful delivery of this strategy and to always promote a culture of fairness and inclusivity.
The post holders will always ensure that they role model the Brigade's Leadership Behavioural Framework and will hold others to account in doing the same. It is expected that behaviour at all times embodies the Brigades framework of Accountability, Compassion, and Togetherness and support the Core Code of Ethics which apply to every member of the London Fire Brigade.
The post holders are expected to ensure appropriate and effective risk management processes are in place and to provide assurance to the London Fire Commissioner on the effective use of controls and actions which mitigate risk and enable delivery of the Brigade's strategic aims.
The post holders are expected to manage Brigade resources and its budget efficiently and spend money properly and appropriately. Resources should be aligned to risk and costs should be kept down without compromising public safety.
The post holder will always ensure that they maintain their professional competence and ensure that they remain fit and proper to fulfil the responsibilities set out in this document.
In addition to their corporate responsibilities outlined above, the post holders will also provide leadership to the areas of the Operational Directorate for which they are responsible for leading.
What we're looking for:
An experienced operational fire officer competent and substantive at Assistant Commissioner level or above serving in a local authority service.
A proven track record of successfully delivering change in a large and complex service in a safety critical environment
A proven track record of supporting diversity and inclusion, driving cultural change within the fire service.
The ability and sensitivity to work in a fast-paced multi-stakeholder environment and develop strategic partnerships to improve performance.
The ability to develop and implement departmental strategy and long-term plans.
Are you ready to elevate your career to the next level and join us during this dynamic time of development?
Applicants are also required to hold a full UK manual driving licence.
External candidates will also need to be serving as a whole time Assistant Commissioner in a local government brigade.
Internal candidates – before submission of your application you will be required to undertake a professional development discussion for your line managers to support your application. Please factor this into your timeline.
Assessment Overview
To apply please complete the online application form by 7th September 2022 and upload all the documents you will need to submit with your application form:
Your application should include:
1. Your CV
Please include your current or most recent salary, and the name and contact details of two referees, one of whom must be your current line manager.
2. Your personal statement evidencing suitability to be considered for the role of Operational Director. Your statement should not exceed 1000 words.
You will find information about the London Fire Brigade on our website, in particular the 'About us' page: http://www.london-fire.gov.uk/AboutUs.asp
Please ensure you give yourself enough time to complete and submit your application. Late or un-submitted applications cannot be accepted. Any correspondence received from us will be via e-mail and sent to the address you provide on your application form.
Assessment process
Stage 1: CV and Personal Statement – Closing date: 4pm on 9th September 2022.
Shortlisted candidates will be invited to stage 2.
Stage 2 – The assessment process will include the following steps and is likely to take place over the week commencing 26th September 2022
Incident Command Exercise (if required)
Diversity and Inclusion Exercise
Psychometric tests
Main Panel Presentation and Interview
Stakeholder panel Interview
If you cannot make any of the specified dates we will do our best to reschedule but this may not always be possible.
Please note that that the Assessment and development centre review process (Policy Number 497 ) does not apply to this assessment process.
Additional Information
We value the diversity of our employees and aim to recruit a workforce which reflects our diverse communities across London. The London Fire Commissioner is an Equal Opportunities Employer and we positively welcome applications from all suitably qualified individuals, irrespective of people's age, disability, gender, race or ethnicity, religion or belief, sexual orientation, or other personal circumstances. We have guidance in place to ensure that all applicants are treated fairly and consistently at every stage of the recruitment process, including the consideration of reasonable adjustments for people who have a disability.
Benefits of working for LFB
Welfare Scheme
Use of Brigade Medical Adviser/physios
Season ticket loans
Equality Support Groups
Contributory Pension Scheme
Cycle to work scheme
Opportunity to access affordable accommodation
In line with the Basic Personnel Security Standard (BPSS) employment checks will be completed by successful candidates, which will include a basic criminal records check. Successful candidate will be required to declare any convictions for offences which are not spent under the Rehabilitation of Offenders Act 1974 and any offer of employment is subject to the LFC receiving a criminal records disclosure which it considers satisfactory. Successful candidates should apply to the Disclosure and Barring Service (DBS) to get a copy of their criminal record and share the original disclosure certificate with the LFC. The check will only show convictions that are not 'spent'. It will cost the successful candidates £23 (current charge) and usually takes up to 14 days.