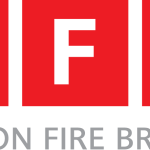 London Fire Brigade
High Rise Administrative Assistant
The Role
Post: Administrative Assistant – High Risk Premises Team
Salary: £26,310 per annum
Grade: FRS B
Salary range: £26,310 – £31,034 per annum
Contract type: Fixed Term until 28/07/2023
Working pattern: Full-time
Application closing date: Friday 19 August 2022 at 16:00 GMT
London Fire Brigade is one of the largest firefighting and rescue organisations in the world and the busiest in the country. As an organisation we are committed to delivering our services in ways that best suit the needs of our communities. Whilst emergency response is a critical part of what we do, London Fire Brigade proudly acknowledges the impact Fire Safety Regulation has in ensuring London is a safe place to live.
We are seeking highly motivated individuals to join our High Risk Premises Team (HRPT) as Administrative Assistants. You'll be helping us to make a real difference to the communities of London. You will be part of a hybrid working team supporting the delivery of the Brigade's Fire Safety Regulation objectives.
he HRPT look to provide an oversight on high risk buildings across London, including evacuation strategies and construction details. The HRPT regularly provide reports to Senior Management and external stakeholders, in addition to analysing figures and data to satisfy Freedom Of Information (FOI) requests. The HRPT also provides information internally to ensure that all relevant stakeholders are aware of current data and that an operational awareness of such buildings is adequate and informed.
You will be required to demonstrate the ability to be flexible, organised, plan and prioritise your own work and to meet deadlines and targets with minimal supervision along with having excellent interpersonal and communication skills.
Please note this role is for external applicants only.
Further information about the main duties and responsibilities of the role are detailed in the job description. If you are unable to see the job description please visit our jobs pages at https://jobs.london-fire.gov.uk/alljobs/ to access the full advert. To apply, please complete the online application, provide a cover letter clearly outlining the relevant experience, skills and knowledge you have to successfully perform this role (see the job description below) and upload a copy of your up-to-date CV.
Benefits of working for LFB
26 days' holiday plus bank holidays
Option Absence Scheme (which can result in an additional 12 days annual leave for staff at this grade)
Flexible working including job share
Welfare Scheme
Use of Brigade Medical Adviser/physios
Season ticket loans
Equality Support Groups
Contributory Pension Scheme
Cycle to work scheme
Opportunity to access affordable accommodation
Please ensure you give yourself enough time to complete and submit your application. Late or un-submitted applications cannot be accepted.
Please note any correspondence received from us will be via e-mail and sent to the address you provide on your application form.
We value the diversity of our employees and aim to recruit a workforce which reflects our diverse communities across London. The London Fire Commissioner is an Equal Opportunities Employer and we positively welcome applications from all suitably qualified individuals, irrespective of people's age, disability, gender, race or ethnicity, religion or belief, sexual orientation, or other personal circumstances. We have guidance in place to ensure that all applicants are treated fairly and consistently at every stage of the recruitment process, including the consideration of reasonable adjustments for people who have a disability.
Eligibility
Experience of handling data in Excel and other Microsoft office systems; Power BI, SharePoint, Office 365 etc.
To have a good understanding of London's built environment and its complexities.
To have a good working knowledge of our systems which include Farynor, Fire Safety portal and IMapping.
Excellent written and verbal communication skills.
This role is for external applicants only.
Assessment Overview
Stage 1
Online application, CV and cover letter (sift). Shortlisted candidates will be invited to stage 2.
Stage 2
Assessment for this role is due to take place Early September. Please be advised that if you are unable to make the scheduled assessment date, we may not be able to make alternative arrangements.
Please note: Should you be shortlisted you may need to be able to conduct an interview over Microsoft Teams (a video conferencing service). You will be asked to provide relevant contact details for that to take place if shortlisted.
Additional Information
In line with the Basic Personnel Security Standard (BPSS) employment checks will be completed by successful candidates, which will include a basic criminal records check. Successful candidate will be required to declare any convictions for offences which are not spent under the Rehabilitation of Offenders Act 1974 and any offer of employment is subject to the LFC receiving a criminal records disclosure which it considers satisfactory. Successful candidates should apply to the Disclosure and Barring Service (DBS) to get a copy of their criminal record and share the original disclosure certificate with the LFC. The check will only show convictions that are not 'spent'. It will cost the successful candidates £23 (current charge) and usually takes up to 14 days.