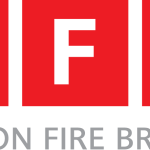 London Fire Brigade
Finance Pensions Analyst
The Role
Post: Finance Pensions Analyst
Grade: FRS E
Salary range: £39,699 – £47,384 per annum
Contract type: Permanent
Working pattern: Mon – Fri (flexible and hybrid working)
Application closing date: Thursday 7 July 2022 at 16:00 GMT
An exciting opportunity has arisen to join the London Fire Brigade (LFB) as a Finance Pension Analyst. This is a new role created to ensure we fulfil our statutory requirements and deal effectively with pension related issues as they impact on LFB. As the largest Fire & Rescue Service in the UK we have 4,500+ firefighters that have access to a pension scheme and therefore our commitment to this requires extensive work to be undertaken.
Important attributes of a successful candidate would be to communicate effectively using well developed interpersonal skills which will enable you to develop strong working relationships both within LFB and with external stakeholders such as the Local Government Association and other fire and rescue services. In addition, the ability to suggest and implement new ways of working and to be flexible in your approach would be highly desirable.
Whilst prior knowledge of pensions would be beneficial, we also welcome applications from talented individuals who can provide examples of learning a new role with diligence, enthusiasm and teamwork. Furthermore, as this role will be producing reports and providing support to senior officers it is vital that the successful candidate will have had this exposure previously.
Attention to detail is a key component of the role as the successful applicant will make statutory submissions for the LFB alongside acting as a lead to provide pensions information that is incorporated into the LFB's statutory Statement of Accounts which are externally audited and therefore open to the highest scrutiny.
In return you will be provided with full training and support to deliver this role successfully.
You will join a team of over 30 finance professionals and a department that is currently undertaking transformation to deliver to the highest standards and to strive to make a difference.
To apply – To apply, please complete the online application, provide a cover letter clearly outlining the relevant experience, skills and knowledge you have to successfully undertake the role set out in the job description and upload a copy of your up-to-date CV.
Further information about the main duties and responsibilities of the role are detailed in the job description.
Benefits of working for LFB
26 days' holiday plus bank holidays
Option Absence Scheme (which can result in an additional 12 days annual leave for staff at this grade)
Flexible working including job share
Welfare Scheme
Use of Brigade Medical Adviser/physios
Season ticket loans
Equality Support Groups
Contributory Pension Scheme
Cycle to work scheme
Opportunity to access affordable accommodation
Please ensure you give yourself enough time to complete and submit your application. Late or un-submitted applications cannot be accepted.
Please note any correspondence received from us will be via e-mail and sent to the address you provide on your application form.
Assessment Overview
Stage 1
CV and cover letter. (sift)
Shortlisted candidates will be invited to stage 2.
Stage 2
Candidates successful to progress to stage 2, will be requested to complete and submit a draft report in advance of the interview date (sift). Candidates shortlisted at this stage will be invited to Stage 3 – Assessment Centre
Stage 3
Candidates invited to Assessment Centre will be requested to complete a 30 minute exercise and a formal interview.
Note: The 30-min exercise will be the base of the first questions at the start of the interview.
Assessment for this role is due to take place on W.C. 01/08 on MS Teams (a video conferencing service). Please be advised that if you are unable to make the scheduled assessment date, we may not be able to make alternative arrangements.
Additional Information
We value the diversity of our employees and aim to recruit a workforce which reflects our diverse communities across London. The London Fire Commissioner is an Equal Opportunities Employer and we positively welcome applications from all suitably qualified individuals, irrespective of people's age, disability, gender, race or ethnicity, religion or belief, sexual orientation, or other personal circumstances. We have guidance in place to ensure that all applicants are treated fairly and consistently at every stage of the recruitment process, including the consideration of reasonable adjustments for people who have a disability.
In line with the Basic Personnel Security Standard (BPSS) employment checks will be completed by successful candidates, which will include a basic criminal records check. Successful candidate will be required to declare any convictions for offences which are not spent under the Rehabilitation of Offenders Act 1974 and any offer of employment is subject to the LFC receiving a criminal records disclosure which it considers satisfactory. Successful candidates should apply to the Disclosure and Barring Service (DBS) to get a copy of their criminal record and share the original disclosure certificate with the LFC. The check will only show convictions that are not 'spent'. It will cost the successful candidates £23 (current charge) and usually takes up to 14 days.