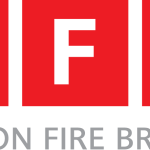 London Fire Brigade
Expressions of interest for Firefighter Transferee
Post: Firefighter Transferee
Salary: £38,340 per annum (inclusive of London Weighting)
Application closing date: 16th September 2022 at 16:00 GMT
The London Fire Brigade are currently welcoming Expressions of Interest (EoI) from competent firefighters considering transferring to London, currently employed by a UK Local Authority Fire Service on a whole time contract. These EoI's are to meet potential service needs throughout 2023-24.
We are looking for the best people to join the organisation and support us to provide London with a world class fire and rescue service, which is trusted to serve and protect London's diverse communities.
London Fire Brigade is the busiest fire and rescue service in the country, and one of the largest firefighting and rescue organisations in the world. As such you will support us to serve our complex, diverse and dynamic city of 8.9 million residents as well as those who work in or visit the city.
It is an exciting and challenging time to join us. We continue to focus our efforts on prevention and protection, as well as providing a first-class operational response to a range of emergencies. You will be mobilised to a vast range of operational incidents providing you with the opportunity to experience, develop and learn new skills.
The Brigade can offer opportunities to further develop your skills into areas of specialist capabilities and support career progression through promotional pathways.
The environment we operate in is ever-changing. That's why the London Fire Brigade must be fully equipped to respond effectively to London's needs which range from the challenges of the pandemic to making improvements to our service from the recommendations of the Grenfell Inquiry and HMICFRS inspection. The Brigade plans its service to respond to every situation so that the highly skilled and trained firefighters are sent to resolve incidents in the most effective way.
The LFB are committed to fostering and embedding a culture of togetherness so that every member of staff feels respected and valued regardless of their gender, sexuality, race or religion and that everyone feels able to bring their whole self to work, feeling a sense of belonging in the Brigade because they can be themselves.
We have made important progress in terms of the diversity profile of our staff, but there is much more to do. London is a wonderfully diverse city and we have an ambitious Togetherness Strategy to promoting fairness, tackle discrimination, and remove the barriers that prevent people reaching their full potential.
You could be one of those firefighters, responding in one of the most challenging and exciting urban environments in the world.
Role details
To provide a round-the-clock service to London, we operate a two shift, four-watch system. Further information about the main duties and responsibilities of the role are detailed in the attached rolemap.
To apply, please complete the on-line application form and submit an expression of interest of no more than 500 words explaining why you want to join the London Fire Brigade and what skills, behaviours and experience you could bring to the role.
Please ensure you give yourself enough time to complete and submit your application. Late or un-submitted applications will not be accepted.
Please note any correspondence received from us will be via e-mail and sent to the address you provide on your application form.
Please note applications will be processed on a rolling basis.
Eligibility
To be eligible to apply, candidates must be:
A serving whole-time operational competent, substantive firefighter within a UK local authority fire service. Please note this is for substantive transfers only and is not a promotional process.
Have no current/outstanding development action plans or capability issues related to competency.
Be free of current formal disciplinary actions.
Please note that:
Priority will be given to applicants who hold a valid HGV and EFAD licence and qualification and specialist skills who meet service needs.
Confirmation of competency in all units of the role map will be required, if you do not currently have all units complete, we will be unable to proceed with your application.
We cannot accept applications from any on-call firefighters currently undertaking a temporary, casual or zero hour Wholetime contract (or contract to that effect).
Assessment Overview
Stage 1
Expression of interest (sift). Shortlisted candidates will be invited to stage 2.
Stage 2
Structured Interview (Pass mark of 70% or above) and Diversity and Inclusion exercise (Pass mark of 75% or above).
We value the diversity of our employees and aim to recruit a workforce which reflects our diverse communities across London. The London Fire Commissioner is an Equal Opportunities Employer, and we positively welcome applications from all suitably qualified individuals, irrespective of people's age, disability, gender, race or ethnicity, religion or belief, sexual orientation, or other personal circumstances. We have guidance in place to ensure that all applicants are treated fairly and consistently at every stage of the recruitment process, including the consideration of reasonable adjustments for people who have a disability.
Additional Information
Additional points
If you live alone and are on a limited budget, and looking to move to London we may be able to help you with accommodation. We have some refurbished accommodation available in three attractive locations: Acton, Clapham and West Hampstead. Contact PropertySPQ@london-fire.gov.uk to find out more.
Following your expression of interest, the Outreach Recruitment Team will contact you to attend an optional information session where you can ask questions about transferring to London.
In line with the Basic Personnel Security Standard (BPSS) employment checks will be completed by successful candidates, which will include a basic criminal records check. Successful candidate will be required to declare any convictions for offences which are not spent under the Rehabilitation of Offenders Act 1974 and any offer of employment is subject to the LFC receiving a criminal records disclosure which it considers satisfactory. Successful candidates should apply to the Disclosure and Barring Service (DBS) to get a copy of their criminal record and share the original disclosure certificate with the LFC. The check will only show convictions that are not 'spent'. It will cost the successful candidates £23 (current charge) and usually takes up to 14 days.