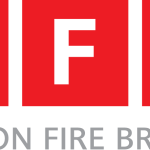 London Fire Brigade
Post: Exchequer Services Manager
Salary: £36,877 per annum
Grade: FRS D
Salary range: £36,877 – £42,221 per annum
Contract type: Permanent
Working pattern: Full-time
Application closing date: Monday 04 July 2022 at 16:00 GMT
About the role
The purpose of this role will be the leader of a team responsible for providing a high quality and fully comprehensive accounts payable and receivable service to the organisation and all other users, delivered punctually, cost effectively and in a friendly, responsive and professional manner.
Key Responsibilities
To oversee the checking, batching and processing of all invoices received and the prioritising of payments according to age and value. Releasing batches for payment after checking data input.
Authorising payments by hand-written cheque and telegraphic transfer of funds when appropriate. Overseeing the recording and following up of confirmation of receipt of goods or service for payments made in advance.
Reconcile all Accounts Payable inputs before the weekly BACS production is released for despatch.
To be responsible for controlling and monitoring credits and payments on the system.
Respond courteously to difficult enquiries about non or incorrect payment of invoices.
To oversee the checking and dispatch of all invoices raised on Payment of Income Management System (PIMS) and assist in maintaining the customer database.
To oversee the credit control function including the production and despatch of reminder letters and statements; and the chasing of debtor by telephone.
Ensuring that batch input is reconciled on a daily basis and that all AR transactions are reconciled to meet deadlines at the end of each accounting period.
To oversee the referral of unpaid debts to Legal Services for further action and the maintenance of a watching brief over all claims referred.
Liaise with both client sections and customers for the effective management of unpaid debts, including dealing with difficult telephone and written queries.
Skills, Knowledge and Experience
Experience of managing in a financial administration and accounting environment in a large organisation. Operating a computerised accounting system that includes General Ledger, Accounts Payable, Accounts Receivable and commitment facilities.
Experience of managing and motivating staff and ensuring that they are trained to their full potential.
Proven ability to manage own workload within deadlines, prioritise and allocate work to support staff and to be flexible and responsive to a demanding workload, together with the ability to be methodical in the application of AP and AR related computerised processes.
Knowledge of computerised accounting systems and assisting in the development and implementation of new systems, upgrades and procedures.
An understanding of the principles of invoice payment and debt recovery issues and their implications for budgets and cash flow.
Further information about the main duties and responsibilities of the role are detailed in the job description. To see the job description please visit our jobs pages at https://jobs.london-fire.gov.uk/alljobs/ to access the full advert.
To apply, please complete the online application, provide a cover letter clearly outlining the relevant experience, skills and knowledge you have to successfully perform this role (see the job description below) and upload a copy of your up-to-date CV.
Please ensure you give yourself enough time to complete and submit your application. Late or un-submitted applications cannot be accepted.
Please note any correspondence received from us will be via e-mail and sent to the address you provide on your application form.
Assessment Overview
Stage 1
Online application, CV and cover letter (sift). Shortlisted candidates will be invited to stage 2.
Stage 2
Assessment for this role is due to take place w/c 18 July 2022. Please be advised that if you are unable to make the scheduled assessment date, we may not be able to make alternative arrangements.
Please note: Should you be shortlisted you may need to be able to conduct an interview over Microsoft Teams (a video conferencing service). You will be asked to provide relevant contact details for that to take place if shortlisted.
Additional Information
Benefits of working for LFB
26 days' holiday plus bank holidays
Option Absence Scheme (which can result in an additional 12 days annual leave for staff at this grade)
Flexible working including job share
Welfare Scheme
Use of Brigade Medical Adviser/physios
Season ticket loans
Equality Support Groups
Contributory Pension Scheme
Cycle to work scheme
Opportunity to access affordable accommodation
We value the diversity of our employees and aim to recruit a workforce which reflects our diverse communities across London. The London Fire Commissioner is an Equal Opportunities Employer and we positively welcome applications from all suitably qualified individuals, irrespective of people's age, disability, gender, race or ethnicity, religion or belief, sexual orientation, or other personal circumstances. We have guidance in place to ensure that all applicants are treated fairly and consistently at every stage of the recruitment process, including the consideration of reasonable adjustments for people who have a disability.
In line with the Basic Personnel Security Standard (BPSS) employment checks will be completed by successful candidates, which will include a basic criminal records check. Successful candidate will be required to declare any convictions for offences which are not spent under the Rehabilitation of Offenders Act 1974 and any offer of employment is subject to the LFC receiving a criminal records disclosure which it considers satisfactory. Successful candidates should apply to the Disclosure and Barring Service (DBS) to get a copy of their criminal record and share the original disclosure certificate with the LFC. The check will only show convictions that are not 'spent'. It will cost the successful candidates £23 (current charge) and usually takes up to 14 days.