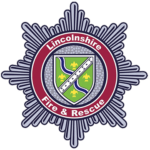 Lincolnshire Fire and Rescue
LFR are looking for a motivated, enthusiastic and hardworking individual to support the leadership of our fire protection team.
The successful candidate will have a good knowledge of fire protection legislation, assisting with reviewing and updating existing internal policy.  With a number of updates to legislation already enacted the individual will need to ensure they maintain pace with an environment that is changing to support the safety of the built environment.
Whilst taking the direction from national policy change, it is important that the individual focuses what the changes mean to the communities of Lincolnshire.  Our fire protection team need to ensure that we provide relevant and person centred support, with an aim of keeping communities safe and well.
The individual will need to be innovative and use their imagination to ensure that our staff delivery effective, accurate and supportive services to those responsible for compliance with fire protection legislation. Communication and engagement will form a significant part of the role, as well as working closely with colleagues in the Community Fire Safety team.
A key part of the role will be supporting the development of training materials for the various levels of delivery within the Service.  A technical subject may need to be interpreted and translated, ensuring a wider understanding of how to apply the legislation.
A dynamic supervisor will work within the community fire protection team, and look to ensure delivery is integrated across the Service.  Supporting the lead on LFR's business engagement planning, the individual will work with partners and develop a network of support and compliance across the county.  An important part of the role will be to develop positive working relationships with individuals and groups.
Interviews date to be confirmed. The process will also involve a presentation, further details will be provided to those successful at the sift.
The successful candidates must pass Level 3 Lincolnshire Police Vetting before undertaking this role.
About Our Offer 
Along with a competitive salary we are offering:
A Contributory pension Comprehensive benefits package including excellent discount schemes and cycle to work
Civil service sports council membership
Flexible working patterns
Professional support and development
An annual leave entitlement of up to 33 days plus the option to buy more
Further details can be found in our rewards and benefits brochure
If this sounds like your next career move, but not sure if your skills and experience are exactly what we're looking for, please do apply, we'd love to hear from you!
Best of luck with your application