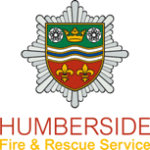 Website humbersidefire Humberside Fire and Rescue Service
Station Manager
Applications are invited from substantive Station Managers (on transfer) and competent Watch Managers (on promotion) for our Station Manager pipeline, in readiness to fill current and future vacancies across the Service in 2021 and 2022.
The Service is looking for individuals who will put our communities first, act with integrity, dignity and respect, act as a positive role model and actively promote equality, diversity and inclusion.
Starting Salary £45,183
To be considered for this pipeline, applicants will need to demonstrate how they meet the following essential criteria (a) to (e):
a) demonstrate CPD (continuing professional development)
b) have a current appraisal
c) be competent and up-to-date with all required training elements in current role
d) provide evidence of sufficient incident command experience
e) meet the pre-requisite (essential criteria) within the person specification for the role they are applying for and any other criteria included in the advert
f) pass a Fitness test prior to any offer*
g) have no outstanding disciplinary or performance sanctions*
*These will form part of the pre-employment screening process.
Selection process:
Application and supporting evidence (a) – (e) above, submitted by noon on 24 June 2021
A written report**, submitted by noon on 12 July 2021
A presentation*** to an interview panel
Panel interviews will take place during w/c 19 July 2021
Applicants who require reasonable adjustments for disabilities at any stage of the selection process should contact: talentpipeline@humbersidefire.gov.uk.
Applicants securing a position within the Station Manager pipeline will be posted in accordance with the Talent Pipeline process and will be required to remain in that post for a minimum of two years prior to requesting a transfer.
To apply, please return:
a completed HFRS application form
supporting documentary evidence a) to e) as above by email to talentpipeline@humbersidefire.gov.uk by the closing date of noon on 24 June 2021
NB: The Service regrets that applications received after this date or submitted without the correct documentary evidence will be unable to be considered.
Candidates shortlisted for interview will be required to:
** Compile a written report (maximum 2000 words) on:
What are the challenges that face the On-Call side of the Service now and also in the future?  What solutions would you recommend in overcoming these challenges?
Candidates will then be required to present a 15-minutes summary of their report to the panel.
The report is to be emailed by noon on 12 July 2021 to: talentpipeline@humbersidefire.gov.uk.
*** Compile and deliver a PowerPoint presentation (or other media of their choice) on:
How will you, as a Station Manager, deliver the Strategic Plan outcomes on station and what tools will you use to manage your workload in order to be effective in role?
The presentation should be a maximum of 20 minutes and based upon the HFRS strategic priorities and should consider the following points in relation to the Station Manager role:
What we must do well
How we support our communities
How we value and support the people we employ
How we efficiently manage the Service
A description of Humberside Fire and Rescue Service's Strategic priorities can be found here.
The presentation should be emailed to talentpipeline@humbersidefire.gov.uk by noon on 12 July 2021.
All correspondence regarding Station Manager applications will be made via email.
Should you have any enquiries about the Station Manager pipeline please email: talentpipeline@humbersidefire.gov.uk in the first instance.
Closing date: noon on 24 June 2021