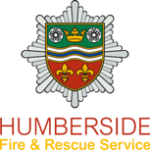 Website humbersidefire Humberside Fire and Rescue Service
Watch Manager
Closing Date: Friday 1 October 2021
Applications are invited from substantive Watch Managers (on transfer) and competent Crew Managers (on promotion) for our Watch Manager Talent Pipeline 2021.  This process will enable Humberside Fire and Rescue Service to meet the demands of current and future vacancies across the organisation for 2021 and 2022.
We are looking for individuals who will act as positive role models, whilst putting our communities first.  Those individuals will also act with integrity, dignity and respect and actively promote equality, diversity, and inclusion.
All appointable candidates, for Full Time job opportunities, will be offered the next available vacancy, be that a Service Delivery station based vacancy or a 'day post' in a specialised area.
To apply, please submit the following:
A completed Humberside Fire & Rescue application form
Supporting documentary evidence to demonstrate that you are or that you hold the following essential criteria:

Continuing professional development evidence (CPD)
A current Performance Development Review/Staff Appraisal
Competent and up to date with all training in your existing role
Able to meet the pre-requisite (essential criteria) in the person specification
Evidence of incident command experience/riding in charge of a fire engine
Please note all applicants will be expected to have the following:
An in-date fitness test at the point of application
No outstanding disciplinary or performance sanctions
The above will form part of the pre-employment screening process for all applicants and will be undertaken by HR.
Your application form and supporting evidence should be submitted to talentpipeline@humbersidefire.gov.uk by 12 noon on Friday 1 October 2021.  We regret that any application received after this date and time, or submitted without the correct documentary evidence, will be unable to be considered.
Selection process:
Application and supporting evidence submitted by 12 noon on Friday 1 October
Shortlisting to begin w/c Monday 4 October
A written report, submitted by 12 noon on Tuesday 2 November
A presentation to an interview panel, submitted by 12 noon on Tuesday 2 November
It is anticipated that panel interviews will take place, in person, during w/c Monday 15 November at Service Headquarters, Hessle, HU4 7BB.
Should you be shortlisted for an interview, you will be required to:
1. Compile a written report (maximum 1000 words), the subject of which is:
"As a Watch Manager how will you support your team in meeting the requirements of the strategic plan and drive continuous improvement?"
You will also be asked to present a 5 minutes summary of your report to the interview panel.  Please ensure your report is emailed to us by 12 noon on Tuesday 2 November. Reports should be emailed to talentpipeline@humbersidefire.gov.uk
2. Compile and deliver a 20 minutes PowerPoint presentation (or other media of your choosing) on the following topic:
"Identify the top three responsibilities of a Watch Manager and explain what your priorities, are as a Watch Manager, in terms of your own individual skills and qualities."
The presentation should address:
Putting our communities first
Acting with integrity
Acting with dignity and respect
Leadership
Continually recognising and promoting the value of EDI
The above reflects our core code of ethics which can be found on our website, here.
Please ensure your presentation is emailed to us by 12 noon on Tuesday 2 November. Presentations should be emailed to talentpipeline@humbersidefire.gov.uk
Information
Should you require consideration to be given to reasonable adjustments for disabilities,  please contact us as soon as possible (talentpipeline@humbersidefire.gov.uk)
Should you secure a position within the Watch Manager Pipeline, you will be posted in accordance with the Talent Pipeline process and be required to remain in that post for a minimum of two years prior to requesting a transfer.  Please note that you may be posted anywhere within the Humberside Fire and Rescue Service area.
All correspondence regarding Watch Manager applications will be sent via email.
Should you have any enquiries about this pipeline, please contact us: talentpipeline@humbersidefire.gov.uk
Humberside Fire and Rescue Service is an equal opportunities employer. We value diversity and welcome applications from candidates from all backgrounds.  We particularly welcome applications from sections of the community that are currently under-represented at Humberside Fire and Rescue Service, including women, Ethnic Minorities, and applicants with disabilities.