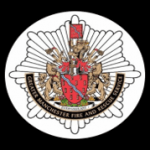 Greater Manchester FRS
Deputy Chief Fire Officer Greater Manchester Fire and Rescue Service , Salary: £134,164 – £143,108, Contract: Permanent
Greater Manchester Fire and Rescue Service (GMFRS) is one of the largest Fire and Rescue Services in the UK, covering an area of approximately 500 square miles and a culturally diverse population of 2.8 million people.
We are now looking for a new Deputy Chief Fire Officer to join our team. As the Deputy Chief Fire Officer, you will be an essential member of the GMFRS Executive Board and Strategic Leadership Team, supporting the Chief Fire Officer in driving forward a shared vision to make "Greater Manchester one of the best places in the world to grow up, get on and grow old".
GMFRS has gone through a significant period of change recently, this change has included organisational re-structuring, development of a new Fire Plan, the ongoing Manchester Arena Public Inquiry and recent HMICFRS Inspection. With the Chief Fire Officer working closely with the Deputy Mayor, the foundations have been laid for the future of our Service – a Service which is now building at pace, delivering a new era and capable of meeting the challenges of the future and we want you to be part of this journey.
The Role
In the role you will be expected to bring outstanding leadership to our organisation – Leadership that encourages new ways of thinking, collaborative working and an inclusive approach to everything we do.
You will play a key role as advisor to the Greater Manchester Combined Authority, the Chief Fire Officer and the Deputy Mayor. This role is pivotal in creating a positive, safe and supportive organisational climate, ensuring that the values of Greater Manchester Fire and Rescue Service are fully embedded and visible in every aspect of our work. You will influence the future plans and direction for the organisation and will ensure the continued development of GMFRS.
We are looking for a confident individual who can operate successfully in a corporate environment across organisational boundaries, enhancing our close working relationships with councils, other emergency services and wider partners.
The Person
We welcome applications from candidates with substantive experience of organisational transformation, strategic management and operational command. With well-developed communication skills, you will establish and maintain effective partnerships with all relevant agencies and our communities, and you will have solid experience of developing and maintaining relationships with external stakeholders at authority, local and national levels.
The successful postholder will be able to demonstrate an ability to embrace and lead change, to build effective partnerships at a strategic level and to deliver an inclusive leadership style across the service. You will have previous experience within a Fire and Rescue Service working at Brigade Manager/Assistant Chief Fire Officer level.
Competence in commanding significant operational incidents is also required, and you must have relevant accreditation (e.g. MAGIC/ICL4).
If you are interested in applying for the role, please contact our recruitment partners, FKL Executive Recruitment for an informal and confidential discussion with Andy Fry:
Email: andy.fry@fireknowledge.co.uk
Mob: 07803 853411

The closing date for completed applications will be 09.00hrs Monday 4th October 2021 and a range of assessments will take place between the 11th and 22nd of October 2021.