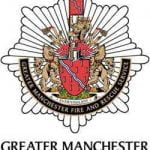 Website Greater Manchester Fire & Rescue Service
Group Manager – Greater Manchester Fire & Rescue Service
Closing date: midnight 5th February 2021
Salary: GM Dev (£47,179) – GM Comp B (£52,301)
Location: Various roles and locations across the GMFRS boundary
We are pleased to confirm that the Group Manager application window is now live. Greater Manchester Fire and Rescue Service  are looking for positive role models who have a proven track record of success as a competent Station Manager, developing Group Manager or competent Group Manager within their current service.
What you need before you apply:
Qualifications
IFE Members qualification (MIFireE) consisting of papers in; Fire Science, Fire Safety & Fire Operations OR Equivalent qualifications to the above which have been 'Accredited Prior Learning' (APL) reviewed by current FRS or the IFE which can be evidenced
Management and Leadership qualification at Level 4 or above
Sponsorship
Line Manager and Group Manager Sponsorship – form provided below (internal applicants only)
Competence
Minimum 12 months competent (following the date of validation) experience in the role of Station Manager within a UK Fire and Rescue Service
Demonstrable competence as a Flexi Duty Officer (with the ability to provide evidence to the appropriate level) within the last two years
Experience of working across multi-disciplines
Knowledge of the national, regional and local political operating climate of the FRS
Experience and demonstrable evidence of successful performance when working at a managerial level in more than one department and discipline
Application
High standard application that meets the shortlisting requirements in line with NFCC "Leading the Function" and SM Role Map responsibilities
Evidence of pro-active development in preparation for applying for promotion (further detail will be asked in the application)
What next?
Those who meet the above requirements will be invited to attend the relevant assessment(s) for the role, this will include;
Assessment of Leadership Potential (structured interview and presentation based on the NFCC Framework) these will take place these will take place 1st-5th March 2021
Incident command assessment (Aligned to Group Manager Role) these will take place 15th-19th March 2021
Further details of the assessments will be provided upon invitation.
To Apply
Please complete the online application form
Answer the 3 application questions
Attach the following items:
o   IFE members certificate
o   Leadership & Management qualification certificate
o   Management sponsorship document can be found here (internal applicants only)
o   Up to date PRA (internal applicants only)
Useful information
Closing date: midnight 5th February 2021
Only completed applications will be accepted
We wish you the best of luck with your application.