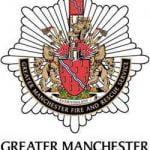 Website Greater Manchester Fire & Rescue Service
Group Manager Gateway
Closing date: midnight 28th August 2020
Location: Various roles and locations across the GMFRS boundary
We are pleased to confirm that the Group Manager application window is now live. We are looking for positive role models who have a proven track record of success as a competent Station Manager, developing Group Manager or competent Group Manager within their current service.
What you need before you apply:
Qualifications
IFE Members qualification (MIFireE) consisting of papers in; Fire Science, Fire Safety & Fire Operations OR Equivalent qualifications to the above which have been 'Accredited Prior Learning' (APL) reviewed by current FRS or the IFE which can be evidenced.
Management and Leadership qualification at Level 4 or above.
Sponsorship
Line Manager and Group Manager Sponsorship – form provided below (internal applicants only).
Competence
Minimum 12 months competent (following the date of validation) experience in the role of Station Manager within a UK Fire and Rescue Service.
Demonstrable competence as a Flexi Duty Officer (with the ability to provide evidence to the appropriate level) within the last two years.
Experience of working across multi-discipline.
Knowledge of the national, regional and local political operating climate of the FRS.
Experience and demonstrable evidence of successful performance when working at a managerial level in more than one department and discipline.
What next?
Those who meet the above requirements and are successful through the shortlisting process will be invited to attend the relevant assessment(s) for the role, this will include:
Incident command assessment (Aligned to Group Manager Role).
Assessment of Leadership Potential (Structured interview and group exercise based on the NFCC Framework).
Further details of the assessments will be provided upon invitation.
To Apply
For internals please ensure you have maintained competence in incident command at the appropriate level and documented via an up to date Record of Competence (ROC).
The ROC must have a minimum of three entries in the past 12 months to be deemed appropriate (where possible these must be operational incidents, we will accept exercise simulations). A minimum of one of these entries must be from when you are an officer in charge whether that be an exercise simulation or an incident.
Please complete the online application form attaching all required evidence.
Management sponsorship document click here.docx Please note we will only accept this form for this Gateway.
Useful information
Closing date: midnight  28th August 2020
Only completed applications will be accepted.
Incident Command and the Leadership Potential Assessments will be held during September. Please ensure your availability.
Useful links and contacts
NFCC Leadership Framework
Assessment Guidance – click here.doc
Talent and Resourcing Team – GMCApeople@greatermanchester-ca.gov.uk
We wish you the best of luck with your application.
GMFRS champion's inclusivity and one of the ways we do this is via our active support of the following staff networks and developments:
The Lesbian, Gay, Bisexual, Transgender and Allies Network
The Black, Asian Minority Ethnic Network
The Disabilities Network
The Women's Network
Privacy Notice
Employees on the redeployment register will be given priority for any vacancies in the first instance. If employees are identified as a match from the register then the vacancy may be withdrawn or put on hold pending an outcome.
The GMCA is an Equal Opportunities Employer and we positively welcome applications from all candidates regardless of age, disability, gender reassignment, marriage and civil partnership, pregnancy and maternity, race, religion or belief, sex and sexual orientation.