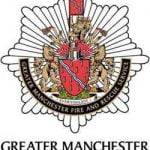 Website Greater Manchester Fire and Rescure Service
Expression of Interest for Wholetime Inter Service Transfer
Greater Manchester Fire and Rescue Service is a dynamic and forward looking organisation seeking expressions of interest from any Wholetime competent Firefighter, Crew or Watch Managers (currently employed by a UK Local Authority Fire Service on a Wholetime contract) who are interested in transferring to Greater Manchester Fire & Rescue Service and wish to be considered for any upcoming inter-service transfer (IST) processes once they open.
As our Inter-Service Transfer process is currently under review, we also welcome expression of interest forms from on-call Firefighters (currently employed by a UK Local Authority Fire Service).
Please Note: This is an expression of interest only. At this time, on-call Firefighters are still required to apply via our current Wholetime vacancies.
Eligibility to express your interest:
– You must be Wholetime or On-call competent & substantive Firefighter, Crew or Watch Manager
– Currently employed by a UK Local Authority Fire Service
– You must be eligible to live and work in the UK
– Have a full UK 'Category B' driving licence
– Have a basic swimming ability and water confidence that will enable you to work safely in water rescue situations (must be able to demonstrate if required)
– Be able to demonstrate reading, writing and numerical skills to meet the requirements of the role.
Please Note:
– All Wholetime applicants must be conditioned to a permanent wholetime duty system, working an average of 42 hours per week
– This is NOT an IST application form. By expressing your interest this will enable us to contact you as soon as a IST application process opens
– This is for substantive transfers only and is not a promotion process
For more information about Greater Manchester Fire & Rescue Service's IST eligibility please contact the recruitment team via email at JoinUs@ManchesterFire.Gov.Uk
Further information:
The GMCA is an Equal Opportunities Employer and we positively welcome applications and expressions of interests from all candidates regardless of age, disability, Tran's status and Non-binary identity, marriage and civil partnership, pregnancy and maternity, race, religion or belief, sex and sexual orientation.
Once you have completed the Expression of Interest form, we will use your information to create a database for the purpose of communicating with you about upcoming IST opportunities.
We will store your information securely on our ATS system which is owned and managed by a private company called "Engage" and in line with the General Data Protection Regulations, including appropriate retention periods. Engage's Privacy and cookies policy can be viewed here.
Your personal identifiable information will not be shared with any other third parties or external organisations, and will be collated for the sole purpose of the GMCA – unless there is a legal basis for us to do so.