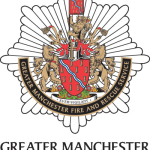 Website manchesterfire Greater Manchester Fire and Rescue Service
We're looking for change – you'll bring the inclusive leadership
CHIEF FIRE OFFICER
Salary: circa £160,000
Every day the Greater Manchester Fire and Rescue Service make a big difference, working alongside our blue light partners to ensure a joined-up approach in delivering a wide range of vital services to Greater Manchester's diverse communities.
Our next Chief Fire Officer will bring the best leadership to our organisation – Leadership that will continue our Public Service Reform with a style that encourages new ways of thinking, working in collaboration with the 10 districts and other essential partners to deliver a place-based approach. We have been on a journey of change and you will play a leading role in that transformation agenda: to save lives, to protect, prevent and respond to emergencies in GM. Our people, our pride and our passion are there for all to see.
We are looking for someone to bring their ideas to establish a new culture and to do things differently – whilst understanding the history and the heritage. Your background is far less important than your leadership credentials – and they will be essential.
Never has there been a more important, and we believe exciting, time to be joining our organisation as we continue to set out and shape the delivery of our services to meet the challenges of the future.
If you understand leading change and inclusivity, we need to talk.
For more information, please visit www.leadinggmchange.com
For a confidential discussion please call our advising consultants at Penna: David Slatter 07500 828610 or Carol Coyle 07500 887 849.
Closing Date: 31st May 2020