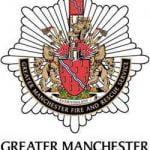 GMFRS
Area Manager Gateway
Salary: AM Dev (£55,389) – AM Comp B (£60,756)
Location: Various roles and locations across the GMFRS boundary
Closing Date: 23:59 on 31st October 2021
We are inviting applications from individuals interested in future vacancies at Area Manager level in Greater Manchester Fire & Rescue Service.
Greater Manchester Fire and Rescue Service is one of the largest Fire and Rescue Services outside London with over 2,100 members of staff (including volunteers) and 41 fire stations. We cover an area of approximately 500 square miles and a culturally diverse population of 2.7 million people.
Our purpose is to save, protect and improve the quality of life of the people in Greater Manchester and we are seeking individuals who can contribute to shaping the direction of the Service whilst providing leadership to key departments, to achieve continuous organisational, service and performance improvement.
What you need before you apply;
Qualifications
IFE Level 4 in Fire Science, Fire Safety & Fire Operations (or equivalent)
SFJ Level 6 in Advanced Incident Command in Fire and Rescue Services (or equivalent)
Sponsorship
Line Manager Sponsorship (internal only)
Competence
A minimum of 6 months experience as a Group Manager
A minimum of 12 months experience as a Flexi Duty System Officer (permanent) within the last two years
A commitment to provide a base within the County of Greater Manchester when providing operational cover
Experience and demonstrable evidence of successful performance when working at Middle Manager level in more than one department and discipline
Demonstrable evidence and experience of managing Strategic Partnership
Demonstrable experience of leading & delivering change and improvement in a complex organisation
Application
High standard application that meets the shortlisting requirements in line with NFCC "Leading the Function" and AM Role Map responsibilities
Evidence of pro-active development in preparation for applying for promotion (further detail will be asked in the application)
What next?
Those who meet the above requirements will be invited to attend the relevant assessment(s) for the role, this will include;
Assessment of Leadership Potential (structured interview and presentation based on the NFCC Framework) these will take place these will take place 22nd – 26th November
Assessment of Incident Command will take place 6th – 10th December if required
Further details of the assessments will be provided upon invitation.
To Apply
Please complete the online application form
Answer the 3 application questions
Attach the following items:
o   IFE certificates
o   Line manager sponsorship document (internal only)
o   Up to date PRA (internal only)
Useful information
Closing date: 23:59 on 31st October 2021
Only completed applications will be accepted
Useful links & Contacts
Assessment Guidance – click here.doc
NFCC Leadership Framework
GMFRS Competency Framework – click here.pdf
Talent and Resourcing Team – GMCApeople@greatermanchester-ca.gov.uk
For further information about GMFRS, please visit our website.
Greater Manchester Fire and Rescue Service is an Equal Opportunities Employer and we positively welcome expressions of interests from all candidates regardless of age, disability, trans status and non-binary identity, marriage and civil partnership, pregnancy and maternity, race, religion or belief, sex and sexual orientation.
PRIVACY NOTICE
COVID-19:
Please also note, due to COVID-19 and the social distancing guidance, all interviews will be taking place virtually on Microsoft Teams or Skype. For more guidance and hints and tips for remote interviewing see our website:  https://www.greater.jobs/content/10275/our-top-tips-for-video-interviews. If successful on application, the hiring manager will be in contact so that you can both test the technology before the interview.
If you have any questions about the Area Manager role please contact the Talent and Resourcing team via GMCApeople@greatermanchester-ca.gov.uk.
We wish you the best of luck with your application