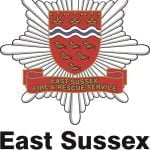 Website East Sussex Fire and Rescue
Engineering Apprentice Technician
Are you interested in serving your community and working to keep it safe?
Then you have already taken the first step to servicing an Engineering Apprenticeship with East Sussex Fire and Rescue Service. Working from our 4 workshops, the ESFRS engineering team are responsible for the purchase, maintenance, repair and disposal of its inventory of vehicles and operational equipment including breathing apparatus and breathing air compressors.
ESFRS will offer you a chance to work with, and on, some of the most technically advanced vehicles and operational equipment currently available, all of which are dedicated to supporting front line Firefighters, whether it be at incidents or community education. You will be a vital part of that team.
East Sussex Fire and Rescue Service's vision is to achieving a safer community. We value respect & dignity for all, trust, integrity, initiative, innovation and most of all, we are proud of our fire and rescue service and enjoy working in a positive and safe environment.
As the successful candidate, you will need to be enthusiastic, dedicated, have a practical ability and passion for this industry. You will also need to live within East Sussex. Ideally, you will have a driving licence or have a willingness and commitment to obtaining this.
Most of all, you should be proud to serve the community you work and live in.
In return, you will complete the Level 3 Heavy Vehicle Technician Apprenticeship, which will enable you to develop an advanced understanding of motor vehicle technologies. To support this process, you will study at a nominated college for 4 days college out of every 5 weeks. You will be provided with appropriate IT equipment, tools for the job, and travel and accommodation will be paid for during attendance at college. You will be supported and monitored throughout the apprenticeship with visits from a Skills Coach every 28 days.
The starting salary for this 3-year apprenticeship will be £22,133 per annum and will be subject to an annual increment as well as cost of living increments.
On successful completion of the apprenticeship, you will be offered a permanent job as an Engineering Services Technician with ESFRS, which currently attracts a salary starting of £29,174.
For full details and to apply, please go to www.jobtrain.co.uk/esfrs.
Closing date: 05/07/2022