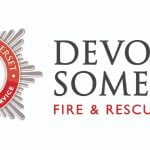 Website Devon & Somerset Fire & Rescue Service
Devon and Somerset Fire and Rescue Service
2 x Voluntary Multi-faith Chaplains

1 x Devon and 1 x Somerset areas
Closing Date: Tuesday 16th June 2021
Interviews to take place week commencing 12th July 2021
We are seeking one multi-faith Chaplain for Devon and a further multi-faith Chaplain for the Somerset area. The role is to provide welfare support and pastoral care to all Service employees, their families and retired members during times of need and/or when requested. This is whether the employee has a faith or belief or not, and will be dealt with in a confidential, non-directive manner.
The role involves visiting the fire stations closest to the Chaplains home and/or work base to enable a productive relationship to form. It is envisaged that this would be on an absolute minimum of a monthly basis for each station, and will involve evening working.
Home and hospital visits may be required, as is the need to provide prayer and/or other faith resources as requested.
Applicants must have:-
Pastoral support experience
Good time-management and organisational skills
Excellent interpersonal skills
A full, valid driving license with access to a car
Experience of one-to-one working
Willingness to visit various locations across the Service as and when required, and nearby stations on a regular basis
Authorised and Accredited in own faith tradition
Willingness to undergo appropriate Vetting/Screening processes
For an informal discussion about the two voluntary posts, please contact Kim McNeil, Welfare Officer (Tuesday to Thursday only) on 01392 872241