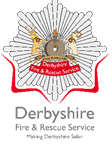 Derbyshire Fire and Rescue Service
Operational Wholetime Watch Manager B
Permanent and Temporary Vacancies
£39,974 per annum
Day Duty and Shift System (42 hours per week)
Various locations across the Service
Derbyshire Fire & Rescue Service (DFRS) is a high achieving, dynamic and forward thinking organisation. We are looking for positive, talented and inspirational individuals who will help shape and lead the organisation in the years to come, ensuring that the level of service received by the people of Derbyshire continues to be of the highest standard.
Due to our workforce planning profile we will appoint successful candidates on an organisational needs basis. Appointable candidates may be appointed as appropriate up until the start of the next Watch Manager promotion process, normally undertaken annually.
These opportunities are open to anyone who is a current local authority substantive competent Wholetime or On-Call Crew Managers looking for promotion or existing Watch Managers looking to transfer.
All applicants must demonstrate the following:
Evidence of aligning to the Core Values and Code of Ethics and applying them in your role as a Supervisory Manager and across the Service.
Provide examples of your successful performance when working at Supervisory Manager level.
Evidence of personal development at Supervisory Manager level.
Provide examples of successfully managing people at Supervisory Manager level.
Be competent in current role which includes the completion of all Crew Manager development/training, the achievement of appropriate managerial qualifications and all core skills current 'in-ticket' date.
Be competent at Level 1 Incident Command.
For all posts – provide evidence of having achieved two IFE level 3 certificate papers at Diploma level which must include;

Fire Operations (mandatory)
And either:
Fire Engineering Science or Fire Safety*
*Candidates awaiting results of these papers may apply.  Permanent appointment will be subject to the successful acquisition of one of these papers.  Candidates who do not attain one of these papers will only be considered for temporary roles.
Further information is outlined in the Service Procedure – Institute of Fire Engineers (IFE) Examinations which can be found in the links at the end of the page.
DFRS require successful candidates to complete the Leadership Programme. Further information can be found in the link at the end of the page.
We offer family friendly policies, free car parking, health & wellbeing services, a retail discount scheme and eligibility to join the Firefighters' Pension Scheme.
If you are an existing On-Call Employee with DFRS and are successful in gaining a Wholetime role, please note that the maximum number of hours On-Call cover you are able to provide is 60 hours per week.  For further guidance, please refer to the Secondary Employment Policy and the Retained Flexible Contracts – Local Collective Agreement.
All successful candidates will be subject to the necessary security vetting and other relevant employment checks.
For roles based at Headquarters, Ripley or Joint Training Centre, Ripley – Police security vetting procedures at the appropriate level will be requested for the successful applicant. Please note that, due to the nature of security checks undertaken, applicants must have 3 years continuous residency in the UK up to the date of the application and Home Office approval for indefinite leave to remain within the UK.
Operational employees are responsible for their own fitness, health and wellbeing. Fitness will need to be maintained in order for the role to be undertaken safely. Specifically, the fitness requirements must be met as detailed in the DFRS Fitness Policy.
We are committed to equality and fairness at work, supporting and encouraging diversity through recruitment and the work we undertake.
To apply please visit: https://www.jobtrain.co.uk/derbyshirefire/
The closing date for applications is midnight on Sunday 3 July 2022.
Interviews will commence on Monday 18 July 2022.
If you have a disability and need assistance completing the application form, please contact the Service Centre on 01773 305441.
Candidate Information
Eligibility and the Selection Process for Progression
Pension Implications of Temporary Promotion – Briefing Note for Candidates
Pensions and Tax – The Annual Allowance – Briefing Note for Candidates