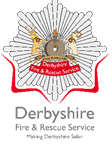 Derbyshire Fire and Rescue Service
Water Administration Officer
Job Share working 18.5 hours per week
£22,183 – £27,041 per annum (pro rata)
Based at Ripley Fire Station
This is an exciting opportunity to undertake a job share to lead all operational aspects of the role of Water Administration Officer which includes the annual hydrant maintenance schedule and liaising with the water companies to facilitate general and emergency hydrant repairs.
You will also be responsible for all administrative and organisational issues relating to the function of the Water Administration Officer, Technical Services Support administration, acting as the lead specialist, in liaison with the Station Manager Fleet and Equipment.
Known for your effective interpersonal skills and ability to deal with the public and external professional agencies, you will also need excellent administration, organisational and database skills.
The successful candidate will require a certificate in Management or equivalent and have experience of working with Geographical Information Systems.
There will be a requirement for some travel for which a pool car will be provided.
The normal working week is 18.5 hours, work pattern to be worked over two weeks, see below:
Week 1: Monday 0 hours; Tuesday 0 hours; Wednesday 0 hours; Thursday 7.5 hours; Friday 7.5 hours.
Week 2: Monday 0 hours; Tuesday 0 hours; Wednesday 7.5 hours; Thursday 7.5 hours; Friday 7 hours.
You may occasionally need to work beyond normal office hours.
In return we offer flexible working hours, family friendly policies, free car parking, health & wellbeing services, discount scheme and eligibility to join the Local Government Pension Scheme.
A basic disclosure from the Disclosure and Barring Service (DBS) will be requested for the successful applicant.
We are committed to equality and fairness at work.  Applications are encouraged from all diverse communities.
To apply for the role of Water Administration Officer please visit: https://www.jobtrain.co.uk/derbyshirefire/displayjob.aspx?jobid=556
The closing date for completed applications is midnight on Sunday 30th January 2022. Interviews will be held on 17th February 2022.
For an informal chat regarding the role please contact the recruiting manager SM Adam Langley on 01773 3053354 or alangley@derbys-fire.gov.uk
If you have a disability and need assistance completing the application form, please contact the Service Centre on 01773 305441.