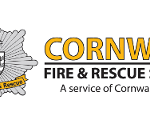 Website CornwallFRS Cornwall Fire & Rescue Service
Do you have experience of developing a compelling inclusive vision and comprehensive strategy with an appetite for change and reform?
Cornwall Fire and Rescue Service (CFRS) is part of Cornwall Council and sits within the Neighbourhoods Directorate of the Council. We use the breadth of skills, experience and resources across the Directorate to help make Cornwall safer, ensuring the health, safety and wellbeing of people, places and the environment, as well as responding to fires and other emergencies.
Cornwall Fire and Rescue Service covers the 13th largest geographic area of all fire authorities in England but has one of the lowest population densities. We have a resident population of 569,500 which rises considerably at peak times of the year as a result of tourism.
An exciting opportunity has arisen to join our Strategic Management Team as an Area Manager. We are looking for a strong and visible leader who will work with colleagues to shape and deliver plans that support the delivery of Council and Service strategies. This role is open to existing substantive Group Managers or above.
You will be the lead for Risk, Resilience and Assurance with accountability for professional support functions ensuring the efficient, effective and safe delivery of our services. Specific areas of responsibility include CRMP development, HMICFRS, Service Risk, Engagement, Evaluation, National Operational Guidance and Policy, Local and National Resilience, Quality Assurance and continuous improvement.
You would also be expected to assume command of emergency operational incidents and provide Strategic Level 4 Command Cover. Current provision of ICS Level 3 is an essential requirement, however, the successful applicant will have to successfully complete an ICS Level 4 assessment prior to commencing in post.
Additional Information
Interview Dates: 9th and 10th September
External Closing Date: 31 Jul 2021
Advertised Salary Range: 74,000.4
Job Type/Contract Type: Permanent
Hours per week: 42 plus flexi duty
If you would like to discuss this role in more detail, please contact ACFO Vicky Wallens-Hancock, victoria.wallens-hancock@cornwall.gov.uk