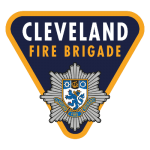 Website Cleveland Fire Brigade
Leading FRS recruiting Head of Fire Engineering
Head of Fire Engineering
Cleveland Fire Brigade (CFB) is one of the top performing Fire and Rescue Services in England. We are looking to appoint a Head of Fire Engineering to lead and manage our Protection Team, discharging arrangements under the Fire Services Act and Regulatory Reform (Fire Safety) Order. This role aligns to that of Fire Safety Competent Manager on the on the Fire Safety Regulator competency framework. Working arrangements are flexible, with a competitive salary and leave entitlement.
We are a high achieving, inclusive and forward thinking organisation that is looking for a positive, talented and motivated individual. The successful candidate will drive the Vision of the Fire Authority and deliver in line with our values to shape the future of business safety and support the local community.
As Head of Fire Engineering, you will be joining a proud, passionate, professional and inclusive team and will have access to a wide range of benefits including;
• Flexible working with our annualised hours system
• Membership of the Local Government career average pension scheme
• Family friendly policies to help you manage your home and work life balance
• Free access to up to date on-site gyms
• Support when you may need it from the Fire Fighters Charity
• Discounts from local and national chains / suppliers with your Blue Light Card
• 24/7 Employee Assistance line plus excellent occupational health services
• Free parking at any of our sites
Applicants will have a proven track record in fire safety, leadership and management. You will have an understanding of fire engineering design guidance regulations and a good working knowledge of the Regulatory Reform (Fire Safety) Order and the Building Regulations consultation process.
This role leads the fire safety team and provides guidance on enforcement work and will work with other managers in the wider Prevention and Engagement function.
You will be required to undertake a DBS check and Police security vetting.
Download an application pack to apply.
We are keen to hear from anyone with the ability to do this job and help us achieve a diverse workforce that represents our communities.
For an informal discussion about the role with the recruiting manager please contact recruitment@clevelandfire.gov.uk or ring 01429 874021 to make an appointment.
Closing date: 25th August 2020
Interview date: 29th September 2020
We are an Equal Opportunities employer and aim to ensure that our workforce is representative of the communities we serve. We understand that having a workforce which is made up of those from the wide range of communities, localities and backgrounds will enable us to offer the best possible service through strong community links, better understanding of our communities and providing opportunities for all. We particularly welcome applications from individuals from Black or Minority Ethnic Backgrounds (BME), those who identify as Lesbian, Gay, Bisexual or Transgender (LGBT) or are registered as disabled as these groups are currently underrepresented within our workforce.