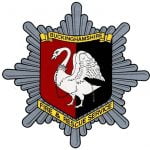 Website Buckinghamshire Fire & Rescue Service
Transferee Opportunities – On Call Migration to Wholetime Firefighter
Buckinghamshire Fire & Rescue Service (BFRS) is currently welcoming applications from competent firefighters considering transferring to the Buckinghamshire & Milton Keynes area. We are looking for the best people to join our innovative, forward thinking and progressive organisation
We are currently accepting applications for transfers to BFRS from:
Competent Wholetime and On Call firefighters
Salary will be in line with national pay scales at time of advert.
Basic annual wage for a competent firefighter – £32,244 (rising to £37,080 for those working on our flexi-firefighter duty system)
Enhanced earning potential – Access to additional bank shifts at an enhanced hourly rate
We are looking for individuals who possess the following personal qualities:
Keen to contribute to a safer community
Committed to equality and fairness
An understanding of their role with regards to health, safety and welfare.
Motivated to continually improve
Effective team member
Effective communicator
Flexible approach to undertaking new initiatives
Our essential requirements are that you:
Must be a competent firefighter either Wholetime or On Call (confirmation of competency will be required)
Applicants must hold a full UK driving licence
Achieve Enhanced Disclosure and Barring Service (DBS) clearance
Pass a service medical and fitness test
Have no current/outstanding development action plans or capability issues related to competency
Be free of current formal disciplinary actions
Please note that if you are currently an On Call Watch or Crew Commander and you are successful in this application, you will undertake the role of a Firefighter. However, we are able to offer opportunities to further develop your skills and support career progression through promotional pathways.
Applications close at midnight on Sunday 3 July 2022
All successful candidates may be required to work within any of the duty systems employed within BFRS which currently include, but are not limited to, Shift (2 x 9 hour days, 2 x 15 hour nights, followed by 4 rota days), Day Crewed, Days only, and Flexi-firefighter systems.
We embed equality, diversity, fairness and inclusion into everything that we do. We view this as fundamental in order to achieve our vision of making Buckinghamshire and Milton Keynes the safest areas in England in which to live, work and travel.
If you would relish the opportunity of transferring to an innovative, forward thinking, progressive fire and rescue service, that encourages developing a range of skills to help serve the community, then we would like to hear from you.
Please contact us at hr@bucksfire.gov.uk if you have any questions about the role, recruitment process.