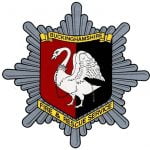 Website Buckinghamshire Fire & Rescue Service
Business Fire Safety Inspector
Closing date – 27 June 2021 at midnight
24 months fixed term contract
Full time – 37 hours
£29,205 to £34,182 a year
Location – Marlow Fire Station, Brigade Headquarters in Aylesbury or in Milton Keynes Offices
An excellent opportunity has arisen here at Buckinghamshire Fire and Rescue Service where our vision is to make Buckinghamshire and Milton Keynes the safest areas in England in which to live, work and travel.
The successful applicant will ideally have qualifications and experience of fire safety, though this is not essential.
The successful applicant must be proactive, enthusiastic, able to work on their own and as part of a team. The Business Fire Safety Inspector role will undertake activities where the Fire Safety Order applies, carrying out fire safety audits, responding to complaints, undertaking consultation work under the Building Regulations, Licensing Act and Housing Act. The primary focus for this role will be engaging with businesses and non-domestic premises. Where required fire safety standards are not achieved, you may also be required to take formal enforcement and legal action.
You may be required to attend a number of specialist technical courses remote from your base location. There will also be a regular need to travel to fulfil the areas of responsibility for this role, so a full driving licence is essential
The successful candidate will work either in Marlow Fire Station, Brigade Headquarters in Aylesbury or in Milton Keynes Offices.
Eligibility for the Business Fire Safety Inspector role:
For further information about the role please review the job description, which can be downloaded via the link to the right or contact us at eshelpdesk@bucksfire.gov.uk.
Applications must be completed via the e-Recruitment system.
(Internal applicants please log in using your iTrent Self Service username and password)
We can offer you an exciting, varied and worthwhile career. We have excellent flexible working arrangements to help manage work-life balance and generous holiday allowances which increase with long service. We also offer personal benefits.
Equality of Opportunity
Buckinghamshire Fire and Rescue Service is an equal opportunity employer and applications from people of any colour, race, nationality, ethnic origin, religion, sex, sexual orientation, marital status or disability are welcomed.