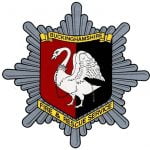 Buckinghamshire Fire & Rescue Service
Buckinghamshire Fire & Rescue Service – Employee Representative of the Local Pension Board
Closing date: 30 June 2021 at midnight
Buckinghamshire & Milton Keynes Fire Authority has an established Local Pension Board that assists the Authority in its role as 'Scheme Manager'. This is in accordance with the Firefighters' Pension Scheme Regulations and the governance arrangements for the Schemes.
The Local Pension Board must comprise of an equal number of employer and employee representatives. Each representative on the Local Pension Board represents a significant number of Firefighter Pension Scheme members. Board members are required to have the capacity to understand the rules of the Scheme, laws relating to pensions and other such matters and will need to be familiar with the specifics of the Firefighters' Pension Schemes as applied by the Authority.
It is important that appointed members of the Local Pension Board have the time to commit to attend quarterly Board meetings, undertake training and effectively represent the employees' side on the Board.
This is a great opportunity for someone who would be interested in gaining wider knowledge and understanding of the Firefighters' Pension Schemes as an Employee Representative.
Applications should be in the form of an expression of interest containing evidence that demonstrates your suitability for the role. In your expression of interest please detail "Why you are the ideal candidate for this role".
Please download the expression of interest form. The form should be returned to the employee Services helpdesk – email eshelpdesk@bucksfire.gov.uk
We can offer you an exciting, varied and worthwhile career. We have excellent flexible working arrangements to help manage work-life balance and generous holiday allowances which increase with long service. We also offer personal benefits.
Equality of Opportunity
Buckinghamshire Fire and Rescue Service is an equal opportunity employer and applications from people of any colour, race, nationality, ethnic origin, religion, sex, sexual orientation, marital status or disability are welcomed.