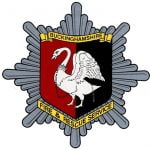 Website Buckinghamshire Fire & Rescue Service
Role: Hydrant Technician
Closing date: 18 April 2021 at midnight
Permanent Contract
Fulltime – 37 hour week
Salary: Scale C £18,894 – £19,714 per annum
An excellent opportunity has arisen at Buckinghamshire Fire & Rescue Service for a Hydrant Technician. This role is based at Headquarters in Aylesbury.
We are currently recruiting for a Hydrant Technician to work within the Protection Team.
Supervised by the Water Officer, you will be responsible for inspecting, testing and undertaking minor repairs to new and existing fire hydrants in the North of Buckinghamshire. There are approximately 8,000 fire hydrants in Buckinghamshire North on a continuous maintenance cycle of three to four years.
There will be a requirement to accurately record the inspection of the hydrant using a touchscreen computer. You will need to be organised, motivated, practical and able to work alone to achieve the high standard required. Each hydrant needs to be serviced properly to support the public and our operational colleagues who may need it for an emergency at any time.
You will need:
A basic understanding of maps
IT communication skills
A full driving licence
An awareness of Health & Safety is important.
Training will be provided for safe working on the highway.
For further information regarding the Hydrant Technician role, please review the job description.
(Internal applicants please log in using your iTrent Self Service username and password)
Equality of Opportunity
Buckinghamshire Fire & Rescue Service is an equal opportunity employer and applications from people of any colour, race, nationality, ethnic origin, religion, sex, sexual orientation, marital status or disability are welcomed