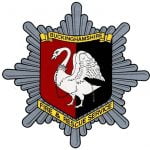 Buckinghamshire Fire and Rescue Service
Cleaner
Permanent Contract, 16-hour week, part time, Local Government Pension Scheme, good annual leave entitlement, employee benefits, Employee Assistance Programme, Occupational Health, free onsite parking, onsite gym facilities.
Salary – £7,925.62 to £7,937.30 per annum pro-rata
Closing date: 21 August 2022 at midnight
We are currently recruiting for a Cleaner based at our Brigade Headquarters in Aylesbury. The successful applicant will, however, be expected to travel from Brigade Headquarters to other sites in a Service vehicle.
The post holder will carry out cleaning tasks to a high standard, to support the Facilities Team in the delivery of housekeeping summarised as:
Carrying out cleaning tasks of designated areas at various locations to the standards expected of the Service
Reporting any defects or potential hazards
Operation of powered equipment i.e. vacuum cleaner, polisher etc.
Duties will include manual handling and lifting when necessary
Ordering and stock control of all cleaning materials and items
Keeping any service vehicle used in a clean and tidy condition and ensure maintenance schedules are adhered to
If there are any adaptions or adjustments, we can make to assist you in your application or with our recruitment process, please contact us via email or telephone.
For further information about the role please review the job description.
(Internal applicants please log in using your iTrent Self Service username and password)