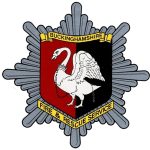 Buckinghamshire Fire and Rescue Service
Resource Support Officer
Full time, Permanent Contract
Hours: 12 hour shifts from 07:00 – 19:00. This is on a rotating shift pattern which will include every other weekend and the successful applicant will be expected to work an average of 42 hours a week.
SALARY: The salary for this post is Scale F of the Support Services staff salary scales, with a starting salary of £30,343 (development rate of pay, including the 7.5% out of hours retainer) a year, increasing to £31,025 (competent rate of pay, including the 7.5% out of hours retainer).
Closing date: 1 July 2022 at midnight
Exciting opportunities have arisen within Buckinghamshire Fire & Rescue Service (BFRS). We are currently looking for individuals that want to make a difference in their community and beyond and work within a forward-thinking Fire & Rescue Service.
We are looking to increase our Resource Management Team (RMT) by recruiting a further two Resource Support Officers and applications are invited from individuals who are willing to learn new skills and be part of a high performing team within the fire and rescue service. Resource management experience is not required, and full training will be given as you progress through the role.
The purpose of this Resource Support Officer role is to provide support to the team and the RMT Station Commander by assisting in the management of operational resourcing and provide a link between Operational Stations, Thames Valley Fire Control (TVFC) and our Duty Officers.
Requirements:
Essential:
Level 2 Functional Skills or GCSE's in Maths and English Language A*–C (9–4)
Highly detailed-oriented with a problem-solving attitude
Excellent interpersonal and communication skills, both verbal and written
Multi-tasking and organisational skills
Knowledge of Microsoft applications, especially Excel
Be able to work on your own and as part of a busy team
Desirable:
A-Levels (or equivalent qualifications)
The role will also include:
Managing resources in the event of the Operational Support Room being established
Supporting the response to events such as significant protracted incidents or spate conditions
Managing business continuity arrangements for major events or instances where the resilience of the Service may be affected
Successful applicants must be prepared to work flexibly, providing availability out of hours on a retaining fee system. The option of hybrid and flexible working is available.
Benefits Package:
Permanent contract
42-hour week with on-call
Additional 7.5% out of hours retainer
Local Government Pension Scheme
Good annual leave entitlement
Employee benefits
Employee Assistance Programme
Occupational Health
Free onsite parking
Onsite gym facilities
If there are any adaptions or adjustments we can make to assist you in your application or with our recruitment process, please contact us via email or telephone.
For further information about the role please review the job description.
(Internal applicants should use their iTrent log ins)