Mandeep Bharaj attended the Women in the Fire Service national training and development event last year, and is a Business Analyst and Firefighter at West Midlands Fire Service. She is also a member of the Inspire WMFS support network. And if you missed out on the viral video they released on social media recently, it's definitely worth watching!
Q & A
You've completed your firefighter training at an historic time. How are you coping with the 'new normal'?
It's a very different time we are in right now, there is a lot of change, pain and suffering. Among that I am really taken back by the way the world is pulling together. And it's really humbling to see first hand, West Midlands Fire Service going the extra mile to support one another and rallying together to do all we can and keep everyone safe. You have to be able to adapt to change in the role of a firefighter and I can honestly say that I've never seen people adapt as well as the people I'm privileged to be working with right now. There is a huge sense of community within the emergency services and being a part of that and able to carry out my role at a time when it's needed most is very grounding indeed.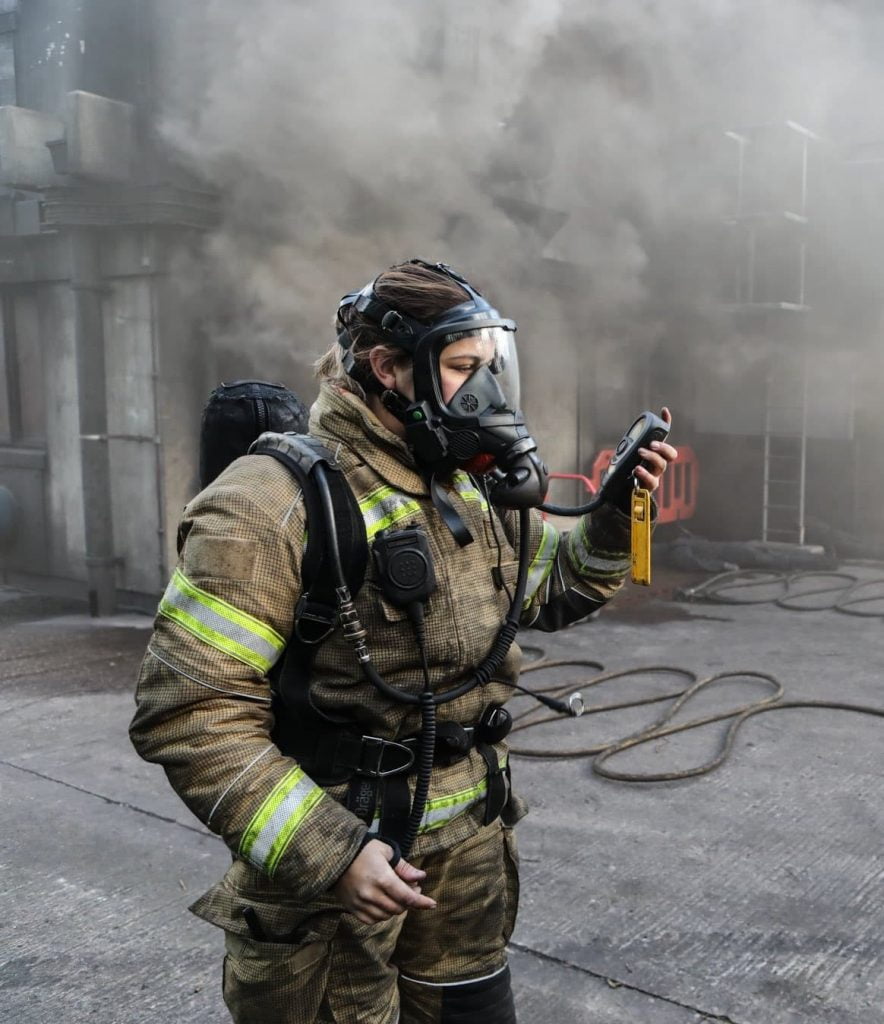 You're part of the Inspire group, who created a really positive video recently, encouraging people to stay at home and promoting women working in the fire service. Can you tell us how it felt to be part of that?
It was amazing fun! We were able to put smiles on people's faces and encourage others to do the same whilst delivering such an important message. Reading the comments on social media and listing to people's reactions really brought it home. Comments telling us the video had inspired women all over the world to become firefighters. There is much more to the job than people think, and over the years it had become labelled as a very masculine job. Recently, due to videos like this, the hard work of fire and rescue services across the world and organisations such as WFS, that label has been ripped up and inspired many people to join their local service, irrespective of their gender, race, age or culture.
You attended the WFS training and development event last year, what impact has that had on your career?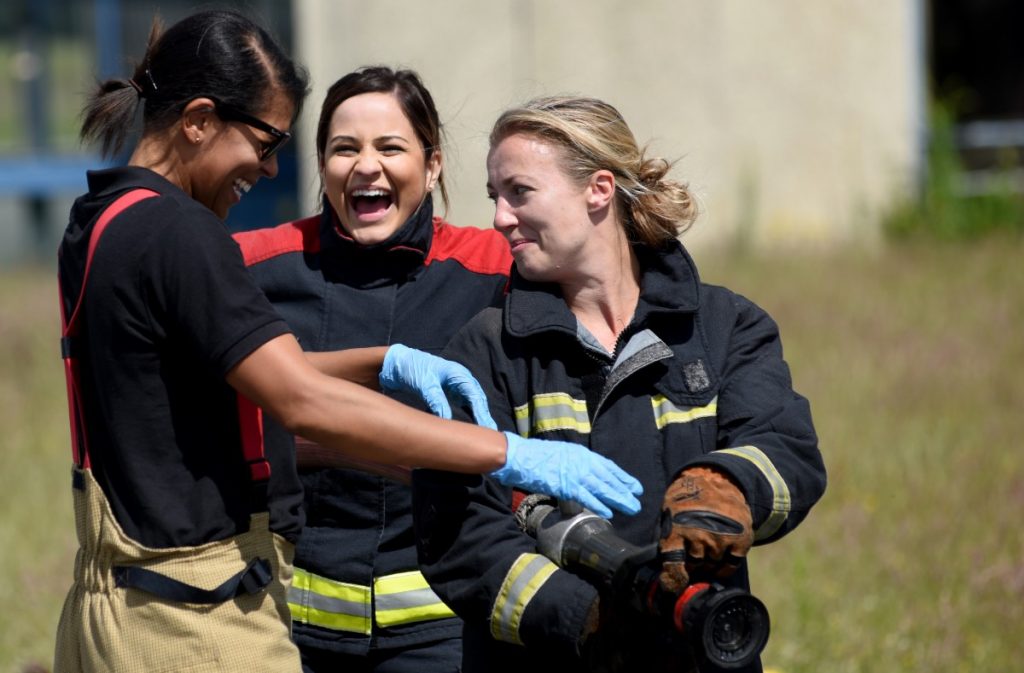 Oh it most definitely confirmed to me that I wanted to become a firefighter! The practical sessions that were put on as part of the event gave me the confidence to know that I could do 'it'. It gave me huge amounts of encouragement and allowed me to gain an insight of what being a firefighter would be like.
What are you hoping for in the year ahead?

I know it will sound clichéd, but when you are living something as real as this, many will agree that the clichés start to make all the sense in the world—I want to be the best I can be in my role as a firefighter. I started my career at West Midlands Fire Service as a Business Analyst (in short I improved processes within the organisation). I am now lucky enough to dual my role, 50% as a firefighter, and 50% as a Business Analyst meaning I can improve processes for the brigade whilst living the processes, giving me a first hand experience on where improvements are needed most. I really want to demonstrate the benefits that a dual role can bring to FRS. Carrying out the processes whilst improving them means that the processes are tailored to how they are needed, meaning a better service for everyone.

What made you apply for a role in the fire service?

I wanted to do more. I already worked for the FRS as a Business Analyst in ICT improving processes but just wanted to do more. I figured becoming a Firefighter was the best way of doing. A lot of Business Analysts have to spend a lot of time with the organisation to understand how processes work and look at ways of improving them. Being a firefighter as well means that I am living these processes as the 'end user' meaning that I will be able to give myself first hand information and make assessments of what is required to improve the processes without having to first understand it all. I will be improving the processes for the 'boots on the ground' whilst being the 'boots on the ground'.

How did you first found out about WFS?

SCdr Ella Warden at WMFS encouraged me to look into WFS when I told her that I wanted to dual my role and become a Firefighter. You don't have to be operational at all to attend WFS the training and development events, and all of us who attended have never looked back! The event last year was absolutely amazing, from the facilities to the trainers to the atmosphere. I would absolutely love to go again and would encourage everyone else to attend too! The workshop I enjoyed most was Be a Firefighter—LFB led this and were amazingly professional, had a wealth of knowledge and made it fun too. They did an amazing job.
Describe your first week as a trainee firefighter?

Everything was new to me in this role. My first week was amazing and I had a huge sense of achievement whilst learning there was a steep hill to climb and planning out my marathon of the role as a Firefighter. My watch are superb, really supportive of my dual role, have tonnes of experience to share with me and are great professional people to learn from. I am currently 8 weeks into my role and the Watch that I'm on have made these first weeks what they are, I am really grateful for that.

Who are your role models?

I don't have one single role model as I have taken away many things from many different people inside and outside of WMFS. There's just too many people to mention!

Special thanks to Mandeep for taking part in this Q&A.