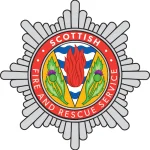 Website Scottish Fire and Rescue Service
The Scottish Fire and Rescue Service would like to invite applications for the post of Communications Officer on a permanent basis. This is a full-time opportunity, working 35 hours per week.
The post is currently based at our National Headquarters in Cambuslang but could be based at another SFRS location across Scotland. The Communications and Engagement team works on a hybrid basis both at home and in office.
This is a full time post however applications from individuals seeking to work on a part time, job share or flexible working basis would be considered.
The successful candidate will be required to deliver a professional, reactive and proactive service to support the communication, engagement aims and objectives of the Scottish Fire and Rescue Service (SFRS).
The role includes gathering and providing effective communications for SFRS employees, stakeholders, partners and media. It also includes providing advice on communication matters to senior managers and creating highly planned, consistent and effective communication strategies and plans to support the delivery of the SFRS Communications Strategy both internally and externally.
The post holder will design high-impact campaigns to communicate key policies and information that support SFRS values, visions and objectives and ensure the Service's employees are well informed before proactively engaging with partners, stakeholders and the media. The post holder will also monitor and evaluate the effectiveness of SFRS communications campaigns across all available channels.
This role is classified as politically restricted due to the range of duties and responsibilities required of the jobholder. This restriction applies to roles where the jobholder is regularly required to provide advice and guidance to any committee or sub-committee of the SFRS or to any joint committee on which the Service is represented and are able to influence the decision-making process. It also includes those jobholders who have contact with the media such as a person who, on a regular basis, speaks on behalf of the SFRS to journalists or broadcasters.
You must be educated to HND level or with equivalent experience in a corporate communication, journalism, and media or PR discipline; have experience of producing communications and engaging content through different channels and formats.
You should have awareness of media law issues, FOI, GDPR and the general media and political landscape in Scotland as well as a knowledge of the National Standards of Community Engagement; ability to work with tact, discretion and diplomacy and deal with matters of a sensitive and/or highly confidential nature; excellent written communication skills, including the ability to write and edit accurately, high quality copy and other forms of correspondence bespoke to the recipient or audience; experience of devising and implementing accurate written communication strategies in relation to ongoing or planned incidents/events or operations and also in relation to key organisational events, operations and change management;
excellent interpersonal and communication skills, including a confident manner in dealing with a wide range of people including at a senior manager level as well as stakeholders such as politicians and with media; strong IT skills and experience in digital communications such as publishing across different social media channels and content management systems; flexible, adaptable and organised approach to work, with the ability to prioritise under pressure and meet tight deadlines, exercise initiative and work independently as appropriate.
You should have a professional qualification in communications, journalism or a related subject; knowledge of working with content management system software; good knowledge of publication processes, including planning and digital publishing and visual/design aptitude.
The core hours of the role are 8.45am-4.45pm Monday to Thursday and 8.45am-3.30pm on Fridays however due to the reactive nature of the role officers will be expected on occasion to workout with these core hours to ensure key deadlines are met. The post holder will be expected to provide on-call support on an agreed rota.
Post-holders are entitled to flexi-time and flexible working arrangements including hybrid working.
Full details of the role and our recruitment process can be found in the attached information pack.
Salary on appointment will normally be at the lower salary point, with progression subject to regular review – in line with the SFRS performance appraisal arrangements.  A higher salary placing will be considered in exceptional circumstances subject to experience demonstrated.
This post is also subject to the provision of the Rehabilitation of Offenders Act 1974 (Exclusions and Exemptions) Scotland Order 2013. Therefore, the successful candidate's will be subject to a Standard Disclosure record check through Disclosure Scotland.
Please note, this post has been determined as politically restricted, further information is available in the Recruitment information Pack.
The Scottish Fire and Rescue Service is an Equal Opportunities employer and encourage applications from all sectors of the community. In addition, we are committed to being a "Disability Confident Employer" and will ensure that all applicants who meet the essential criteria for the role are invited for interview.
If you would like to apply in a different format, please email People Services at SFRS.PODVacancies@firescotland.gov.uk.
Please note, a fully completed application form must be submitted as SFRS do not accept CVs in support of applications for employment.