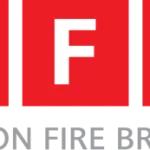 Post: Building Design Consultation Hub (BDCH) -Team Leader
Salary: £ 43,736 per annum
Grade: FRS E
Salary range: £43,736 – £52,242 per annum
Contract type: Permanent
Working pattern: Full-time
Application closing date: Monday 11 December 2023 at 16:00 GMT
Your chance to make a difference.
An exciting opportunity has arisen to lead a team focused on promoting improvement in the fire safety design of the built environment within London. The Building Design Consultation Hub (BDCH) is part of the Fire Engineering Group and consults with key stakeholders on the design of buildings and the built environment. BDCH is primarily be responsible for responding to Building Regulation Consultation requests, Planning submissions and work supporting the Building Safety Regulator; reviewing plans, technical drawings and fire strategies etc. Assessing and commenting on the suitability of the proposed designs in relation to current guidance documents/codes of practise and pertinent legislation to ensure sufficient fire safety provisions are provided, thereby making London a safer place.
We are recruiting for team leader who, in collaboration with the incumbent team leader, will manage a diverse team of BDCH Technicians, Advisors and Administrative staff, all with the drive to influence the built environment within London for the better.
You will need to be flexible, respond positively to change and be prepared for continuous learning and professional development throughout your time in this role. The Regulations governing the fire safety aspects of buildings are evolving and you will need to ensure that you keep up-to-date with developments to maintain expected competence levels.
The successful candidate will be a highly motivated and organised individual with excellent communication skills, who has a fire safety background/qualification and/or demonstrable knowledge and experience in leading a team of fire safety professionals.
Further information about the main duties and responsibilities of the role are detailed in the job description. If you are unable to see the job description please visit our jobs pages at https://jobs.london-fire.gov.uk/alljobs/ to access the full advert.