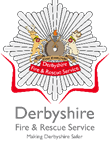 Derbyshire Fire and Rescue Service
£34,834 – £36,648* per annum
*Successful applicants would normally be appointed on the bottom of the salary grade. Exceptions may apply
Headquarters, Ripley, Derbyshire
Agile working arrangements can be discussed with the successful candidate.
Derbyshire Fire & Rescue Service (DFRS) is a forward-thinking organisation dedicated to providing an excellent emergency service to the communities of Derbyshire. DFRS is also committed to supporting a progressive, positive and inclusive culture that celebrates its diverse workforce, recognising the value that everyone brings as they work to 'Make Derbyshire Safer Together'.
DFRS has an exciting new opportunity for a talented and experienced communication and engagement professional to join the Corporate Communications department.
The successful candidate must have a proven track record of using and delivering a range of communication and engagement methods so they can support the organisation in improving the way it engages with its workforce, as well as developing and delivering a range of effective campaigns that support a reduction in emergency incidents.
If you are interested in this rewarding and creative role, you'll be working:
·         In a fast-paced environment supporting organisational change and employee engagement
·         Dealing with local and national media
·         Providing timely and accurate media updates during unfolding emergencies
·         Planning and delivering Service campaigns across social and traditional communication channels
Does this sound like you? Are you ready for a new challenge in 2024? If so, we would love to hear from you.
There will be a requirement for some travel for which a pool car will be provided.
The normal working week is 37 hours however you may occasionally need to work beyond normal office hours.
In return we offer;
·         Flexible working hours
·         Family friendly policies
·         Free car parking
·         Health & wellbeing services, including free access to gyms at Derbyshire Fire & Rescue Service locations
·         Employee discount scheme
·         Employee support networks
·         Ongoing training and development opportunities
·         Eligibility to join the Local Government Pension Scheme
We are committed to equality and fairness at work.  Applications are encouraged from all diverse communities.
Derbyshire Fire & Rescue Service's recruitment and selection procedures reflect our commitment to safeguarding and promoting the welfare of Adults, Children and Young People.  All staff are expected to share this commitment.
Please note as this role will be based at HQ at Ripley successful applicants will need to undertake Police Security Vetting procedures at the appropriate level.
Police security vetting procedures at the appropriate level will be requested for the successful applicant. Please note that, due to the nature of security checks undertaken, applicants must have 3 years continuous residency in the UK up to the date of the application and Home Office approval for indefinite leave to remain within the UK.
A standard disclosure from the Disclosure and Barring Service (DBS) will be requested for the successful applicant. 
The closing date for completed applications is midnight 2 January 2024. Interviews will be held in the week commencing 15 January 2024.
For an informal chat regarding the role please contact the recruiting manager Rachel Palmer on 07900226081 or by email at rpalmer@derbys-fire.gov.uk 
If you have a disability and need assistance completing the application form, please contact the Service Centre on 01773 305441.